When you message your loved ones, you get an error text message "free msg: unable to send message – message blocking is active."
When you first time sees this message, you get surprised! And starts thinking, why this error message I'm receiving?
Seamlessly, after a couple of minutes again when you text whoops! Again, the same error.
This might be irritating.
Well don't worry, I have this solution.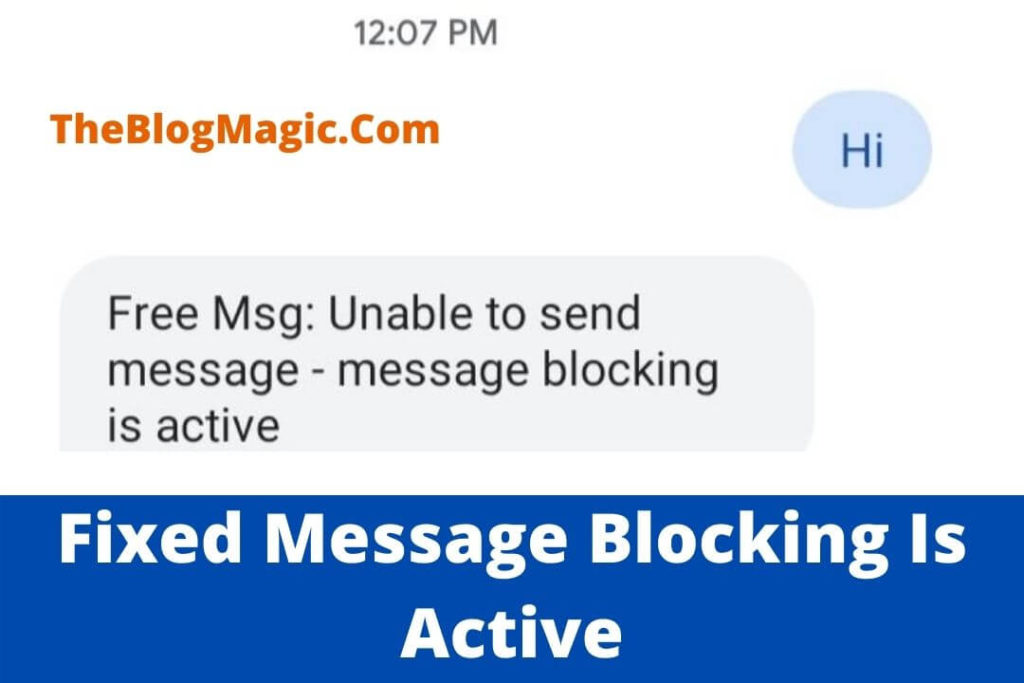 Generally, this issue is found in T-Mobile. But this is not limited to T-Mobile.
Sometimes, this issue message blocking is active in iPhone and sometimes found in lycamobile, boost mobile, and TracFone.
In short, you can say which device uses T-Mobile services that sometimes get message blocking is an active error while they text to someone.
But how can you turn off message blocking? So stay tuned; I will cover all devices which generally get this kind of issue.
What Does It Mean When You Get a Message Blocking Is Active?
Keeping you updated, T-Mobile & Sprint have merged.
As for now, we come to the point. There are a few points that are responsible for blocking messages.
But these are not the only terms that cause the error.
Might be some technical problems from your end too. So let's find which one is responsible for this warning error.
Blocked: There might be huge chances that you are on the blocked list of a receiver device, or maybe you kept him in your blocked list.
Possibilities could be from both ends. So, make sure the sender and receiver are not in the block list of each other. If possible, to contact via call, call soon and confirm it.
Network Issue: if you or the recipient are living in hilly areas or where a network issue is a common thing, then you can't be able to send messages at this stage, and then you get an error message.
But this is fewer possibilities because telecommunication services have become very smart; they hold your messages until you come to the available network.
When you come to an available network, the telecommunication network soon delivers you messages and vice versa.
Also Read: 7 Easy Ways, How To Turn Off Message Blocking On iPhone 13?
Plan: Make sure the plan you are using. Check if your plans come with calls and data only? If yes, then upgrade it.
Otherwise, you can't message. Or if your plan also has text messages then, check its daily quota limit.
Some plans come with daily, monthly, and yearly quota limits. So, make sure your plan text messages didn't exhaust.
Technical Problem: If maintenance time. You can't do anything at this present; only you have to be patient.
This problem generally occurred due to service outages. And at this stage, you can call your service provider care and confirm how long it takes.
Sometimes it takes 30 minutes or 4 hours too. If above all three points are valid for you, then call your service and confirm why I'm getting this blocking error.
Also Read: How To Turn Off Lycamobile Message Blocking Is Active?
Support Premium Messages: Make sure the messages you are sending support premium text messaging.
In this case, make sure your device has access to premium messages.
Basically, these features are generally found in Android devices where you have to give access to some application that supports premium messaging.
Short Code Issue: Generally, this problem is found in T-Mobiles, where problems are caused by some shortcode that can only be fixed by the service carrier.
In this case, you have to contact your customer care executive and discuss all your problems.
Number Deactivate: This could be the reason getting message blocking is active on Android or iPhone.
It might be the messages whom you are sending have been deactivated their number. So, try to make a call on that number to confirm the carrier is working.
Also Read: How do I Fix Unable to Send Message – Message Blocking is Active iPhone?
How Do I Fix Unable To Send Message – Message Blocking Is Active?
If you tried all the above suggestions and they didn't work for you, then it's time to take some manual action. Try these suggestions according to your devise os.
Also, watch this may be this works for you.
Fix Message Blocking is active iPhone.
You took all possible action to solve the issue but didn't get the result. If you are an iPhone user, try this step might be this will solve your error.
Just check iMessaging is not interfering while you sending messages. For this turn off iMessaging and send messages.
If text delivers without any cause then it's clear, the problem is creating your iMessaging.
To solve this log out your Apple ID and again sign in it.
You can also read some more advanced steps to know, how to fix message blocking is active on iPhone?
Fix Message Blocking is active Android.
Message blocking in android devices is generally found in Samsung Galaxy and Google Pixel-like devices.
For solving this, follow the given instruction (Settings may be different according to UI OS).
Step 1. Go to the mobile setting.
Step 2. Tap on the apps and notifications.
Step 3. Go to advanced permission.
Step 4. Now select premium SMS access.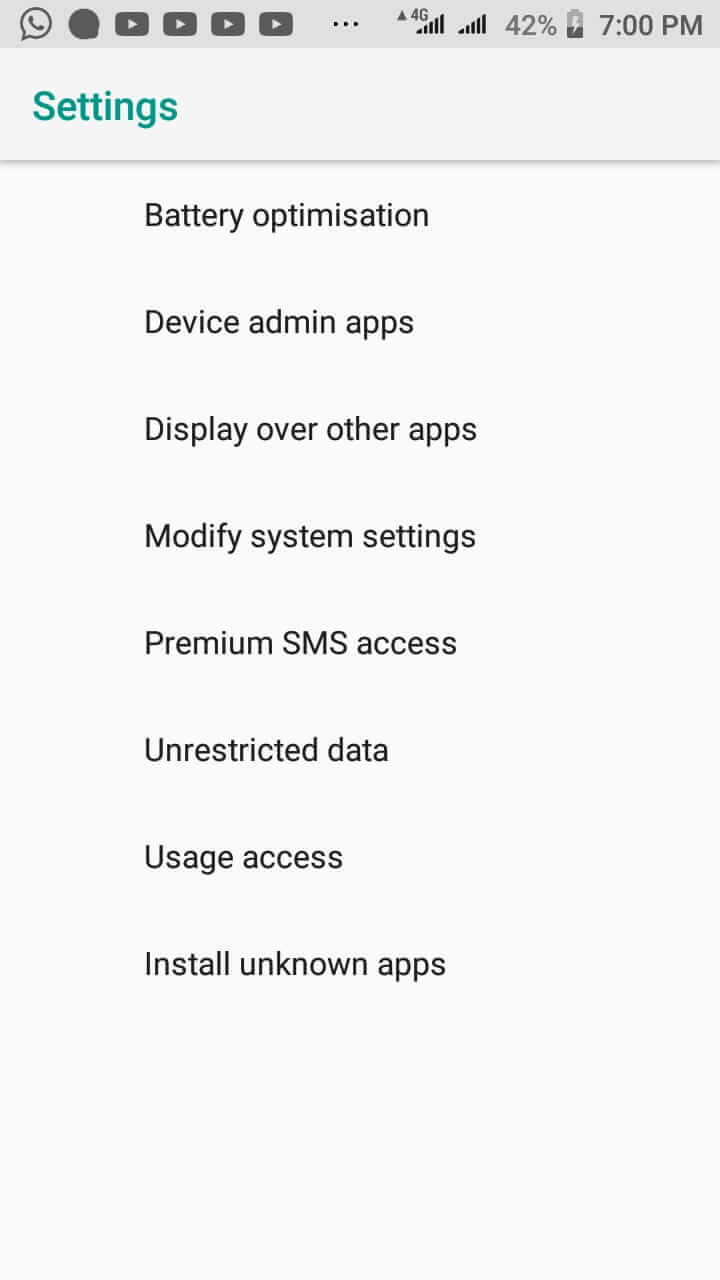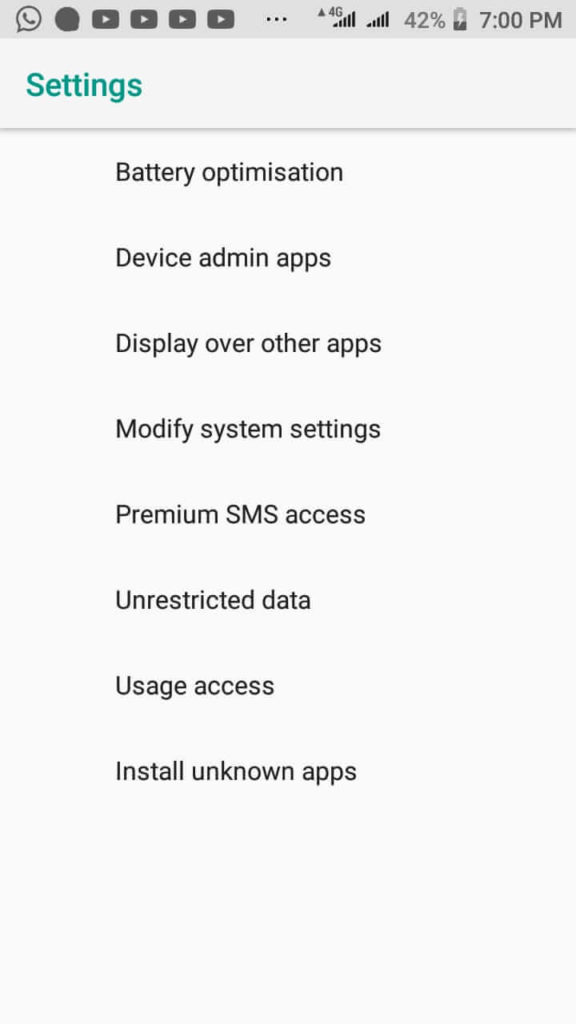 Step 5. Give them permission to the application that wants to access premium features.
Step 6. Click on messages and select Ask.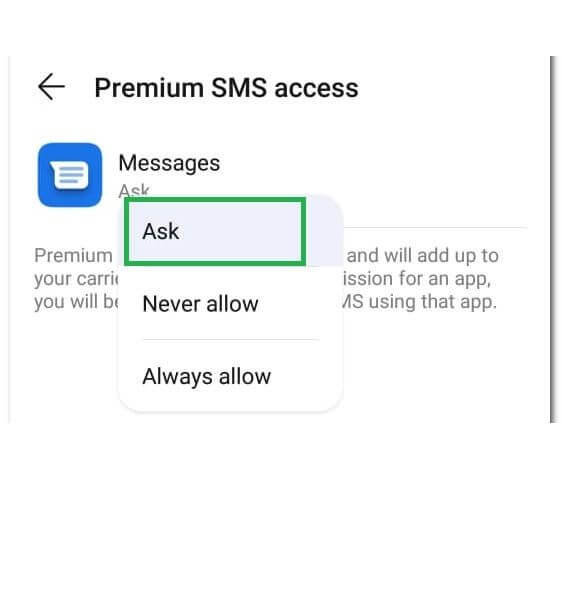 That's all you have done. Now check this is working for you or not.
Some Other Ways To Fix Message Blocking In T-Mobile.
Reset Your Device To Unblock Message Blocking.
Sometimes, by mistake, you changed message settings, and you are not aware of it.
So in this case, if you can find, then find where the mistake you made, but you tried and still didn't find the reasons.
Then this is the only way to fix the solution which is to Factory Reset your mobile.
After factory Resetting your mobile's all settings will become the default, which will fix the message delivering error.
Note: While factory resetting, all your phone data will be lost. So make sure to take a backup before resting your mobile.
Update mobile software.
Had you ever visited your mobile license page? If yes, then check it once again? It might be they are deleted by mistake, and you don't have an idea about it.
If your file is there, then everything is ok. This is last but not least, update your mobile firmware.
It happens due to some bugs in your device, which create problems while delivering messages. So check, mobile has any firmware updates and update it.
Contact Telecommunication Operator.
Due to some technical reasons, these errors can be so; in this case, you have to contact your T-Mobile telecommunication operator and fix the error.
Conclusion.
You should check one by one all suggested steps. I hope this will definitely solve your messaging problems.
In this digital internet era, everyone uses WhatsApp, signal, and Facebook to communicate his love once.
But default messaging is still a trend. That's why I cover all possible reasons that cause errors while messaging.
If you love this guide, do share.
Because Sharing is Caring.
Hey! This is Ravi, Technology Youtuber | Blogger by Passion | Entrepreneur by Nature. I love to share information related to Digital Marketing, Blogging, Technology, Gadgets, the Internet, and solving user's quarries.