Have your mood ever deteriorate because of Alexa? You are calling her again and again but, she is not listening. But, why is Alexa not responding to my voice command?
Want to know why?
Of course, yes, this is also something to ask.
Alexa is a virtual assistance machine that works on artificial intelligence. It has great AI that helps you do your everyday task, talks with you, singes a song for you, and listens to your commands.
But sometimes it has troubleshooting. It doesn't respond or when you say Alexa, do something like Alexa, what is the weather? Alexa not talking back.
Once upon a time, I remembered I just come back from my office. I'm very tired as usual and sat on my couch.
Alexa is almost about a meter and I say Alexa switch on the AC, she it not responding to my voice.
Again, I said Alexa please switch on the TV. Again, amazon Alexa not responding Uffh!
That day I did all tasks myself and again tired a lot. I think she it kittle from me and now, like a good boyfriend I have to reckon.
So come with me and let's see how I reckon her.
Why is Alexa not Responding to My Voice Command?
Actually, Amazon's smart speakers Alexa and echo dot speaker work seamlessly together. So maybe problems in the Alexa app or Echo dot.
You don't know? Where is the Alexa having trouble understanding and you need to figure it out first.
And now these days, it is quite common having Alexa won't respond echo dot reasons could be many.
So lets see and resolve amazon echo troubleshooting.
Use Only Official Power Adapter.
We all have a common bad habit, we have a common adaptor for all devices or use a multi-hub adaptor to seamlessly manage all our devices.
That's a bad way to use any device. That can affect our device because different adaptors have different input and output voltages.
In fact, those have different output ampere (Amp) and frequency.
Some adaptors convince you that it has same input or output power that original have.
If you suppose it for once but what about its USB cable.
Local brands use low grade fiber in cable that downgrade power and frequency of adaptor.
So, results, fluctuation in power, restarting itself, crashing, and sometimes Amazon Alexa echo not responding to voice commands.
That's why always use original accessories with it.
Check Your Internet Connection.
Did you checked your connected internet connection?
Might be the problem is there. This can be possible due to the internet outage the echo dot isn't working properly.
If you are using Wi-Fi in-home, reboot it to make sure the internet connection is fine and the problem is something else.
Or if you are using Wi-Fi router for long time, follow the link to know how long do routers last?
Additional Tips:

Make sure your smartphone and echo dot is connected to the same internet connection.
Otherwise echo dot won't respond your voice command.
Check If Device Isn't Muted.
Also, did you check device isn't muted? Otherwise, no matter how much you try, she is not going to listen.
So, check echo mic first, if Alexa has red ring light it means, mic if off.
To turn on the mic, press the mic button located on top of the device and check Alexa is responding or not.
But, if the echo dot ring light is on and still amazon echo & Alexa not working. It means it has some big troubleshoot and needs to be fixed soon.
Disable Echo Dot Mic for Temporarily.
You can do some little tricks, sometimes it works. Disable echo dot mic for a couple of minutes and then turn on again.
I'm saying to you to do this because, due to audio sang, maybe echo dot having a problem detecting your voice command.
So, turn off the mic button. If red ring light is on. It means mic is completely unresponsive.
Turn on it after couple of minutes and check amazon echo dot is recognizing your voice or not.
If it is recognizing your voice command then, what? Your problem is solved enjoy.
Accept Amazon Echo Privacy
Alexa uses your voice recordings to improve their echo dot service and upgrading new features along with fixing all bugs.
If you didn't accept their privacy, maybe new features will not work well for you. The result may be voice responding problems.
Go to the Amazon Alexa app.
Go to settings
Then click on Alexa Privacy
Select Manage your Alexa Data.
Enable Alexa privacy to allow all new features in your echo dot.
Now check Alexa is working.
Check Echo Response.
Now press action button on Alexa. The small dot button on echo dot enables Wi-Fi setup.
The device without a screen, press the action button to confirm the echo dot is responding.
But still, Alexa is not responding to your command. Forward to the next point.
Change Alexa's Location.
Change your Alexa's current position to the new one. This can be possible that Alexa having a problem detecting your voice.
So if you placed the device near a wall or at the corner of the room or hall, bring it back to the open area where the device didn't have to face any obstacle to pick up your voice command.
Try to Speak Clearly.
Try to speak clearly and naturally because maybe the device is baffled and has a problem detecting your accent, and that's why it is not responding to your voice command.
Rephrase Your Question.
If Alexa is listening to your voice command but isn't responding, maybe, she is having a problem understanding what are you trying to say?
So, rephrase your question and make it more clear and specific. So that device can understand and respond.
Although it is smart technology and works on best AI, sometimes it happens, it also has some bugs and error that results in Alexa stopped working.
Change Alexa's Wake Word.
If you tried above all guides but still isn't responding. Try this little tip maybe it works.
Change the Alexa wake up word to something else and check it is assisting you or not.
Unplug Alexa Device.
It often happens that we focus on the biggest problems and ignore the small ones. And that smallest one solves our problems.
I mean to say, simply unplug your Alexa device, don't do any additional, just unplug its jack and plug it after a couple of minutes. Now, give it a command.
Reset Amazon Alexa Echo Dot.
You reached to this section it means none above all works for you.
Now don't worry I'm giving you panacea guide. I can say definitely this panacea guide works for you.
In fact, this guide works almost 90%. If your echo dot has really some big problems then, it will not work.
As far as I know, this step works because, I fixed so many echo dot through this method.
That's why I'm saying 9 out of 10 echo dot starts responding. So, let's starts if your Alexa not responding to echo dot.
There are two ways to reset your echo dot.
Reset echo dot through Alexa app.
This is the best way to reset your device.
Go to the Alexa app
Go to settings and then, echo dot.
Scroll down to the bottom and select reset to factory defaults.
Reset echo dot through device itself.
I suggest you to do this step very carefully otherwise, paying a price without any gain.
At the bottom of the echo dot, there is a hole, use a paper clip to press a button inside it.
Press it for few seconds until the blue light will turn on and later changed to orange.
Don't do anything, after some time device will automatically turn off and restart.
This is the process of resetting. When the device restarts, now connect it through the Amazon Alexa app.
All done, now check and give a command to Alexa.
Why Alexa is not Responding on my Firestick?
Alexa is not responding because of some glitch. So, in this case, you have to reset your fire tv remote and again have to pair it with your fire tv.
You can follow this guide to know 19+ ways to fix amazon firestick keeps restarting.
Follow all the process to reset the firestick tv remote.
First of all, unplug your firetv and wait at least 60 seconds.
Now press and hold, the left button, menu button, and back button simultaneously for 12 to 15 seconds.
After holding the button for 12 to 15 seconds. Release it for 5 to 10 seconds.
Now remove your firestick remote tv and again put it after 30 seconds.
Plug your firestick tv and wait for at least 60 seconds.
Press the home button.
When the indicator light blinks blue. It means your remote is paired successfully. If it is not paired press the home button for 10 seconds.
Aahs! Your firetv remote reset and paired successfully. Now, give any command to Alexa, it will works.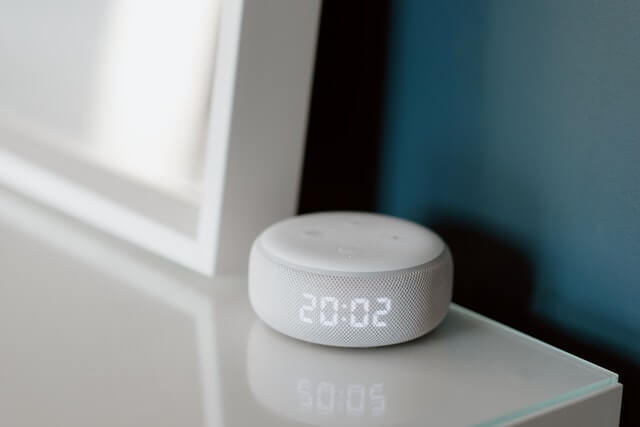 Why is Alexa not Responding on my Sonos Beam?
Sonos bean is a smart soundbar just like Alexa's echo dot. This is compatible with almost all devices
You can connect it with your smart tv, music player, and Alexa too.
Sonos bean and Alexa work seamlessly together. So you can give a command to it just like echo dot.
But sometimes, it fails to respond your voice command and this need to be fixed.
Follow these steps to quick fix responding problems in sonos beam.
Confirm Microphone is On.
First of all, check, the microphone light is on. Otherwise, when you give any command to it, it will not listen.
So, click on the microphone icon on the Sonos bean device, if the status light is on. It means it's working. Otherwise, tap on it and on the microphone.
Change it's location.
If you placed it close to the wall or any other electronic appliances, move it away from these places and placed it in the open area.
So that, sonos can hear your voice clearly without any noise or disturbance.
Now check it is responding.
Check Alexa App
Sonos beam allowed one amazon Alexa account with Sonos soundbar. So to check if the problem is with your Amazon account.
Disconnect it and connect it through another amazon account.
Remove sonos spearkers from alexa app
This step will definetly works that's why I put it in last section.
Open Alexa app
Click on more menu
Tap on skills and games and then, your skills.
Choose Sonos then, disable skill.
Now, deregister your Sonos speaker from the Alexa app.
Disable Sonos voice control from the Alexa app.
Log out your amazon app from Alexa and uninstall the app.
Now final steps, again install the Alexa app on your smartphone and set up the Alexa device to Sonos speaker.
All done, check your sonos spearker is responding your voice.
Frequently Asked Questions (FAQs).
What questions will alexa not answer?
You should never ask Alexa, do you know who is Google Assistant or Siri. She will give you a very satirical answer that can disappoint you.
How do you fix an unresponsive alexa light?
If your Alexa light is unresponsive, in this case you have to reset it. This will fix the unresponsive Alexa light.
Hey! This is Ravi, Technology Youtuber | Blogger by Passion | Entrepreneur by Nature. I love to share information related to Digital Marketing, Blogging, Technology, Gadgets, the Internet, and solving user's quarries.