Still looking for, Lycamobile message blocking is active problem in 2022. Well, congratulations you reached the right destination page.
I have your solution for the Lycamobile text messages problem or lycatel SMS issue. Whatever you say.
The company already received thousands of complaints regarding this and they are working on it to improve customer experience. But still, you are getting problems with your android and iOS smartphones.
The reasons could be may because lyca mobile is MVNO (Mobile Virtual Network Operator). It leases radio frequencies from MNO (Mobile Network Operators).
Well, the in-depth guide is discussed below. How do I turn off message blocking on Lycamobile? Or what is Lycamobile 1019 text message meaning, and what does the free message mean?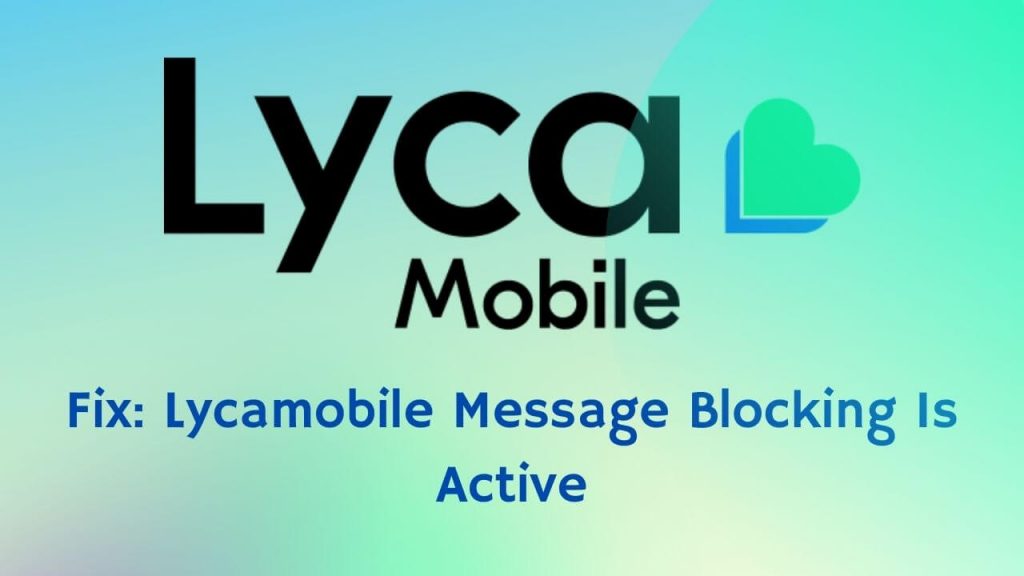 How Do I Disable Message Blocking On Lycamobile 2022?
First of all, I would like to suggest you to visit these blogs if you are willing to know solutions around these questions.
As you already know, lycatel is MVNO that partners with other network frequencies operators in each country and provides its services.
It also partners with different MVNE (Mobile Virtual Network Enabler) companies in different countries. that provides network infrastructure and its related services such as administration, support system, and other operational support systems.
Now as you know, the company doesn't provide and manage all its services itself. That's why there are huge chances, sometimes our messages don't deliver at right time.
Reasons could be many, such as a technical failure or service upgrade. Don't worry I will share with you some points on how to fix these problems and the Lycamobile customer service phone number too.
Because if these guides didn't work for you then you can contact Lycamobile SMS center number USA/UK or wherever from you belong to.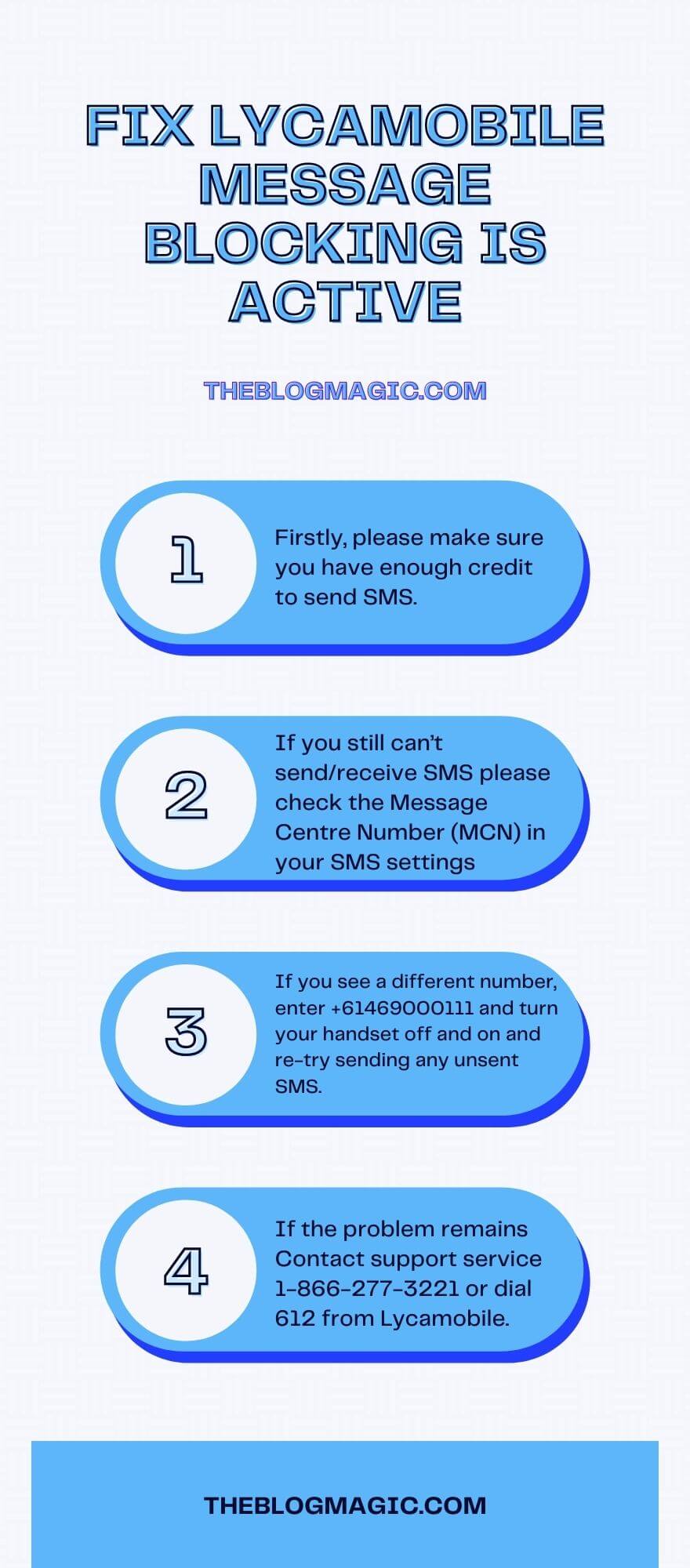 How Do I Turn Off Message Blocking Is Active Lycamobile?
Few months back, I wrote two articles on how to solve message blocking on android and iPhone. Where I shared some advanced steps to fix the problems.
If the below guide didn't work for you. I recommended you do some advanced steps.
For now, come to the point and follow the below steps.
First of all, make sure your current plan has enough credit to send SMS to the recipient.
Go to Lycamobile SMS settings and check, MCN (Message Centre Number). It should be +61469000111.
In SMS settings, if you see other number replace it with +61469000111 and reboot your smartphone handset.
Frequently Asked Questions.
What is lycamobile SMS center number USA?
You can make a call on 612 to connect with customer support from your lyca mobile. You can also dial 1-845-301-1612 from another phone or abroad.
Is lycamobile network good?
Yes, this is one of the best networks that you can count upon. Its services are worldwide.
Hey! This is Ravi, Technology Youtuber | Blogger by Passion | Entrepreneur by Nature. I love to share information related to Digital Marketing, Blogging, Technology, Gadgets, the Internet, and solving user's quarries.