iTunes alternative for Chromebook OS device. Well, no doubt iTunes is a great app that manages your music, video library, files, backups, etc. very effectively.
Apple and Google are their die-hard competitor and Apple is building an ecosystem where all users use their products on their devices.
That's why you can't install iTunes on Chromebook directly. And another reason is Chromebook has Android OS that's why it doesn't run on chrome, and you need an alternative to iTunes.
Still, if you want to install iTunes on Chromebook 2022. You can go through this link, where I shared 3 powerful ways to install iTunes for Chromebook.
Well come to the point, if you want to use iTunes only for music and videos then you can choose any given app, all are best and free to use. Music can be listened to through their applications or websites.
Some apps come with a premium version but, their free version is too compelling.
What Are Alternative To Apple Music?
Music helps to make our day awesome. Enjoy millions of music tracks, music's are not only the track that we paly to spend times, its emotions. It connects two hearts, and countries.
Today the apps and websites I'm going to share have more than 25 million songs. I think that is enough to make your day. In the upcoming era, music brings a new revolution to the world.
If you wish to install iTunes on Chromebook to manage files and music, go through this link.
Best iTunes App Alternative On Chromebook.
If you are searching for an app that can do everything like iTunes then, you can choose the below app.
All apps are similar to the original iTunes. Where you can manage all your files, folder, automatic backups, data encryption, and total security in one place. In short, you can say iTunes' twin brother.
All apps are windows supportable and will not install directly into Chromebook OS. So what will you do in such a case? Simple install "Window compatibility Wine for Chromebook Linux" or "Window Parallel App VirtualBox" software on chrome.
These will install windows apps and software on chrome. So let's see iTunes alternative apps.
DearMob
AnyTrans App
Leawo iTransfer
Podtrans
Wondershare by Dr. Fone
PhoneRescue
WALTR Pro
What Are iTunes Music Alternative On Chromebook?
1. YouTube Music.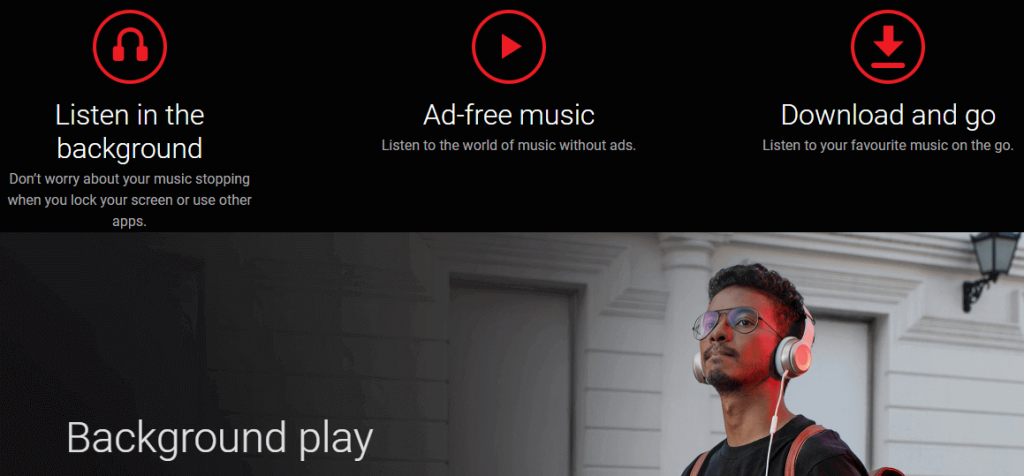 Google music manager is now turned to Youtube music. Here you can enjoy millions of soundtracks just for free. You can discover new songs and build your own library that you love to play.
This app has some restrictions for you can't listen to songs in the background and contains ads.
Also Read: 32-bit iTunes For Chromebook Download (Latest Version 4 December, 21).
You have to buy their premium plains which are affordable for all and then you can enjoy ad-free music and even download it and can listen offline.
In the premium version of it, you can turn off the screen and switch to other apps while playing music tracks in the background. With the trust of Google, you are protected by privacy.
2. Spotify.

If you wish to listen to podcasts along with millions of music then this is for you. Spotify is known for its quality.
This app personalized songs according to your mood and its AI queue the next songs that you would love to listen to. That is the great thing, it touches your heart's feelings. I personally use this and love to.
Also Read: How To Download iTunes On Chromebook Without Linux.
Now it also comes with some premium plans, again they are very affordable. What you will get in premium plans let's see.
Ads free music.
Block explicit music.
Offline play, download in your library.
Play everywhere, such as TV, speakers, and other audible device.
In one single plan, you can add up to 6 devices.
3. Wynk Music.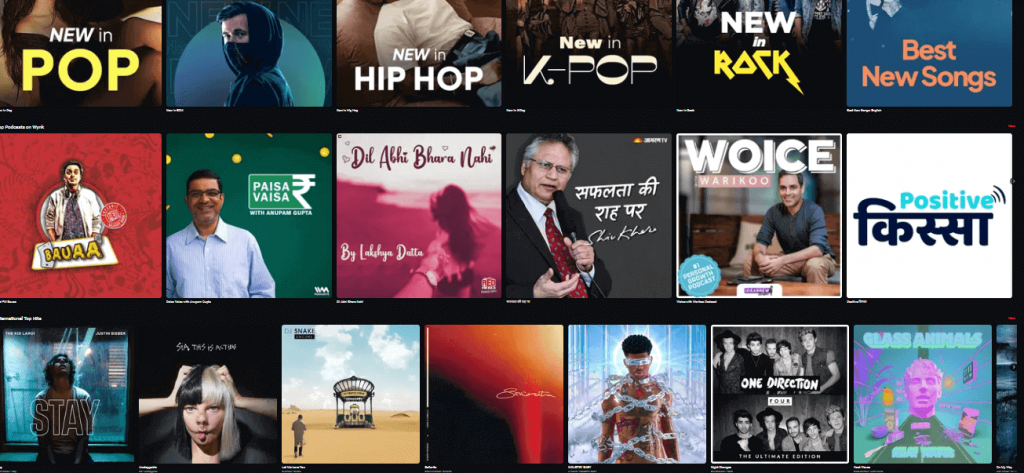 Another most popular, apple music alternative free application is Wynk music which is owned by Airtel Digital Limited.
You can enjoy over 20 million English, Hollywood, regional songs, latest trending songs. Search the songs according to your mood, genres, and language and download them to your library.
If you want to enjoy lyrics along with songs then this is also available in this app.
And you know what all these are completely free. If your love to listen to podcasts, Wynk also offers a top-notch podcast library from different creators and channels.
4. Gaana.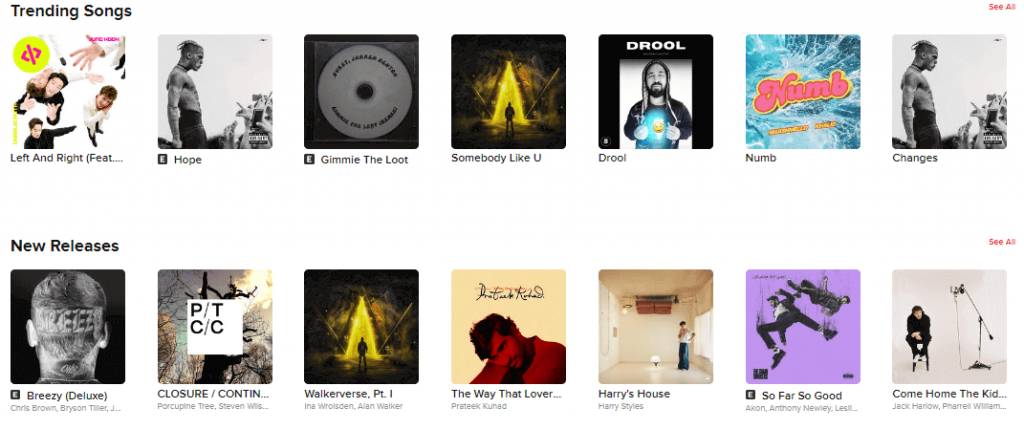 Again, Gaana is best to alternate to iTunes and is similar to the Wynk music app but it comes with premium plans.
Also Read: How To Install Wine On Chromebook OS 2022 | Install Windows App On Chrome.
If you want to access ad-free and download unlimited songs and HD streaming music then you can switch to it otherwise, its free version is enough to make your day awesome.
Its premium plan is similar to YouTube music. Here you can play songs in the background while working on other apps or can sleep on the screen to save batteries.
5. InstaDJ.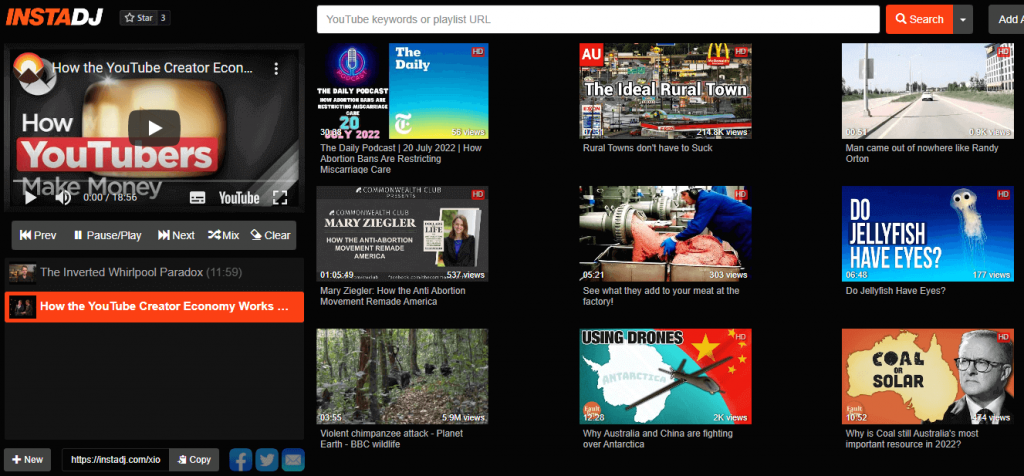 It sounds strange, I heard about it many times but I never tried it. Recently I used it, It is just awesome for people who want to listen to YouTube tracks.
And make their own library, without creating an account and share the playlist library link with others and show you collections.
Also Read: Top 3 Free Antivirus For Chromebook.
It just copied the website of YouTube but the exception is, that you can add the next queue song here.
You can enjoy the current songs and can search for new ones without disturbing your current library-selected tracks. Also, you can rearrange the song array without interrupting the current track.
Conclusion.
All the above 5 apps and websites are the best iTunes alternative.
Because original Apple iTunes comes with multiple functionalities and enough capable to manage your iPhone. Chromebook os is based upon android os that's why you can't use iTunes on it.
And some apps are available in the market which works similar to iTunes but, they work on Windows OS. If you want to use it, you need to install windows os using Linux commands on Chromebook.
Then you can use iTunes alternatives on Chromebook.
Frequently Asked Questions.
Is there an iTunes app for Chromebook?
if you want to replace iTunes for music then, YouTube Music and Spotify are the best options for you.
What is the best podcast for Chromebook?
There are so many apps for podcasts on the internet but the personally I use and love to use are Spotify, Wynk, and Pocket Casts. Literally, these are awesome.
How to access your iTunes library on a Chromebook?
You need to install the iTunes' Windows app on Chromebook using Linux to access the iTunes library songs.
Hey! This is Ravi, Technology Youtuber | Blogger by Passion | Entrepreneur by Nature. I love to share information related to Digital Marketing, Blogging, Technology, Gadgets, the Internet, and solving user's quarries.