Searching for how to fix YouTube TV app crashing? And still didn't get the solution. Don't worry, you are on the right page. A few days back one of my friend named Elon facing the same problem with their smart TV streaming problems.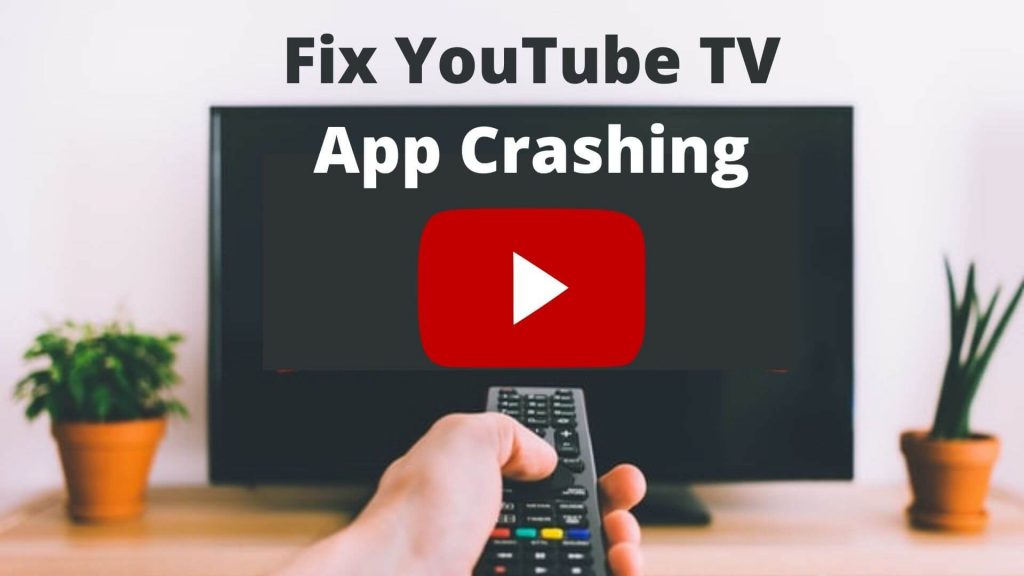 Now, his smart television is streaming fine just like before. He makes me a call and says brother please come to my home immediately.
I asked, what happened. Elon told me his YouTube TV down. It is not working anymore.
Sometimes it happens with YouTube TV freezing buffering crashing too. I told him to relax it's just a minor problem, I will fix it, simply follow my instruction and check which one is creating an issue.
Also Read: Fix Roku Remote Volume Is Not Working.
So, if you are facing the same problems with your android smart TV or iOS smart TV. Don't worry, all are the same process. Just understand the process of fixing the issue.
Technology is developing very rapidly. Still, we didn't understand it completely, that's why in spite of all these advanced tech gadgets, it crashes and playback error in YouTube TV.
You can see below how people are complaining and saying, their YouTube is not working on TV.
Before getting started to know, how do you fix YouTube crashes, lets us know why all these errors are creating.
Why does YouTube Keep Freezing On My Smart TV?
Now a day, YouTube TV is offering great service, it partners with local TV channels and provides live local shows and series which you love to watch on your TV.
Before YouTube TV, you have to make the connection with local cable operators for watching live local shows. Then you can watch your favorite series and shows.
YouTube TV is an app that runs on an operating system. Just like your smartphone have some OS and which helps the application to run on it. In the same way, your smart TV has OS.
Also Read: Fix Roku Stick Overheating.
Which helps streaming applications to run on it.
If your YouTube is keep freezing, again and again, it means your TV has low memory space available or some cache data is blocking it to run on it.
Sometimes it happens, other application also creates conflicts to run it smoothly. So, you have to check manually which one causing the issue.
But these are not the only culprits. Some other reasons can create the same YouTube TV playback error. So, if you are thinking, How do I clear the YouTube cache on my TV? And fix all these crashing and buffering problems. Don't worry.
Next paragraph, you will see all possible reasons due to which your streaming app is facing issues. Ways to fix it.
How To Fix YouTube TV Not Working On Roku Player?
If you are a Roku user and facing an HDCP error in Roku then, you can simply turn on the HDMI Ultra HD color setting from your TV.
If you still getting the error and the screen appears choppy playback then, in this case, you should turn off HDR display type from the Display setting.
Go to Setting.
Then, display type.
Switch screen resolution between, 4K 30 Hz TV, 4K 60 Hz TV, or 4K HDR 60 Hz.
Check which works smoothly in your smart TV.
Why Is My YouTube TV App Not Working?
If your YouTube is not working anymore on your smart TV, brands could be anything such as Samsung, Panasonic, LG, or something else. These are the reasons that could be behind them all.
Low memory space.
Network Fluctuation.
Weak Signal Strength.
Blocked Cache Data.
Outdated Application Version.
Reinstall YouTube.
Clear Cache of App Store.
Outdated TV Software.
Mod YouTube TV App.
Other Mod App.
Other Television Issue.
How Do I Fix YouTube Crashes, Buffering And Freezing On Smart TV?
I shared all the major problems of YouTube TV freezing, buffering, and crashing. Now have all look at all these problems one by one and possible ways to fix all these.
Low Memory Space.
Just like a smartphone has memory space and RAM to run it smoothly, here this also applies to the smart TV. Because both run upon some OS, the operating system could be dependent upon your brands.
So, it happens, when you install applications and download other stuff into your smart TV, it consumes space.
If your YouTube Smart TV comes with some limited space then, it is a high probability that it will have less space available when you installed lots of applications and download other things.
Also Read: Fix Firestick Keeps Restarting.
Which creates problems to run smoothly for any application, no matter only for YouTube.
It also creates crashes, black screen, freezing issues for some other applications.
So, how can I increase the internal space of the TV? Well, you don't have to increase the internal spaces for this.
Only keep in mind, remove unwanted files, and applications. So that, your smart TV gets some space to run other stuff smoothly.
Network Fluctuation.
It sounds weird, but this is the fact. Internet connectivity fluctuation causes buffering problems along with crashes.
So first of all, check your internet network is working fine. Open internet speed checker and check connectivity.
Restart your router or modem and also restart your television too. This will help you to connect to the internet server from scratch. Is this fix your crashing issue? Tell me in the comment section.
Weak Signal Strength.
Google recommended some internet download speed to run the YouTube app smoothly without any error.
If your internet speed is below their requirements then, it a high chance of lead crashes and buffering problems.
Maybe this poor connectivity is due to the router. So check at least once your router is providing you the same speed as the company promised.
Sometimes it happens, if your television is too far from the wifi router then YouTube smart TV has to face problems to build a good connection between them and this also leads to YouTube TV video playback issues.
You can check the below tables that are speed recommendations for watching live streaming shows, or series on YouTube TV picture quality.
| | |
| --- | --- |
| Internet Download Speed | Services You Can Get Benefits From It. |
| 25 Mbps + | View 4K Quality Available Programs. |
| 13 Mbps + | Reliably Stream HD Videos. |
| 07 Mbps + | Stream One-HD Video. If Others Are Also Streaming From Same Network, May Causes Buffering. |
| 03 Mbps + | Stream Only SD Video. |
| Under 03 Mbps + | Application May Load Slowly, Black Screen, Crashes, and Buffering. |
Blocked Cache Data.
The cache is stored by application to provide us a good experience. It stored some files so that when you next time open that application, you don't have to wait.
ALso Read: How do I Fix Unable to Send Message – Message Blocking is Active iPhone?
But sometimes, these cache data conflict with other applications and create crashing issues. So, clear the cache memory of the YouTube TV application as well as other applications too.
You can also clear the cache of the internal storage of the TV. This will help you to fix YouTube not working on smart TV.
Outdated Application Version.
If you are using an old version of YouTube and didn't update it for a long time then this could be the reason. Google provides regular updates for its products.
Newer updated YouTube is more stable and bugs-free related to the old ones.
So, update your old application with a newer one. This will definitely fix your crashing and give you a better TV experience.
Reinstall YouTube.
If you updated your application but still facing problems then, this could solve. It is also weird but works sometimes. So uninstall the YouTube app from your TV and reinstall it from the app store or play store.
Clear Cache Of App Store.
You know what? All applications are managed by the app store or play store. If any problem assists in these apps can result of the crashing and freezing of all other applications or a particular one.
Also Read: How to fix iTunes Apple Application Support wasn't found in Window 7/8/9/10/11.
So what to do in this case? Because you can't uninstall and reinstall the default app store and play store from your TV. So now what?
Simply clear the cache of the app store and play store. These are the applications, keep updating themselves.
The process of clearing cache may be different according to your brand and UI interface but, the process is the same. Follow the steps
Hover your curser on play store and press details or menu button.
You will see app info, click on it.
Now, you will see storage option click on it.
Here you will see, clear data and clear cache.
Choose clear cache, this will clear all cache data.
That's all, check this resolves your problems?
Outdated TV Software.
Sometimes it happens, what you are looking for is right under your nose. Mean problems in TV and you are trying to figure out other stuff.
Are you using an outdated version on TV? Does your TV have any updates? If yes, update it. Might be, there could be any bug in the previous version and now it is showing its result.
That's why the company releases new updates with a more stable version and bugs free. So, without any delay, update your TV and, check it works?
Mod YouTube TV App.
Are you using a modified YouTube TV application? Sometimes users become greedier to get additional benefits just for free and they install apps some unauthorized sources or third-party stores.
These applications are modified, and the unknown developer injected some malicious code, that can leak your privacy and sometimes result, these kinds of crashing problems into your TV.
Other Mod App.
If you read the above point, then I can guess, you will understand whatever I'm trying to say.
Also Read: How To Use Crosh Commands To Get WIFI Password?
So, remove any modified app from your TV and also remove their folders from the file manager. Because, after uninstalling the app, applications leave their folders in the file manager.
If you are using any modified app then it is a high probability, that app left a folder into your file manager folder.
If that application was really culprit then, it leaves some unknown files into it, which can leak your information and results in crashing, and the screen goes black like issues.
Other Television Issues.
If you are using your TV for a long time this could be the reason for freezing and crashing. Over time, as the TV gets older, all its electronics parts become weak.
Many times, it has been seen, old TV creates problems. So for this, you need to upgrade your TV or you can contact the service center.
So that they can guide you on how you upgrade your television at an affordable cost.
Why Does My YouTube TV Keep Going Black?
YouTube screen keep going black and green this can usually happen due to cache memory and low hardware configuration.
If you are hearing the audio, but the video if keeps going black, in this case, you should clear the cache of your browser or app. After clearing the cache, the still screen goes to black and green.
Also Read: Hidden Shortcuts: How To Turn OFF Touch Screen On Chromebook?
Follow the tips this will fix the screen keep going black issue.
For Application.
Simply clear the cache of the application.
For Chrome Browser.
Select three dot button from upper right.
Now go to "Settings", then "Advanced".
After that go to "System".
Turn off "Use hardware acceleration when available".
For Mozilla Firefox Browser.

Click on three line from upper right corner.
Select "Settings".
Select "General".
Now, scroll down, you will see "Performance", uncheck it.
You will see "Use hardware acceleration when available", untick it and exit it.
That's all done. Now you can stream YouTube without the screen going to black or green.
For Opera Browser.

Click on three line from upper right corner.
Scroll down and "Go to full browser settings".
Go to "Advanced".
Scroll down and go to "System".
Turn off the "Use hardware acceleration when available".
That's all exit the browser.
This will fix your screen keep going black.
Conclusion.
These are the tips through which you can fix it yourself. Follow every step and check which one works for you.
After doing all, still, facing the problem, try connecting your TV with some other router and tell me in comment sections, is this works for you? Or you can contact the TV service center for complaining about your issue.
Frequently Asked Questions.
How do I update my youtube tv app?
Go to play store or app store, according to tv operating system, and search there, YouTube. Click on YouTube, there you will get a button for updates, click on it. That's all, after a few seconds your application will get new updates.
How do I clear youtube cache on my tv?
Go to "settings" and then "app settings". Search there Youtube and click on it. After that click on storage. Now you will get an option to "Clear Cache". Click on it and clear the cache.
Why does youtube keep crashing on my Panasonic tv?
Maybe your app is outdated or your TV has low internal space available. To fix this, increase the internal space by deleting unwanted files and also clear the cache of the YouTube application from your Panasonic TV.
Why does my youtube tv keep going black?
The screen keeps going black and green due to the large cache and hardware acceleration. To fix, first of all, clear the cache of the YouTube app and try to run it again. If you are streaming YouTube in the browser, turn off the "Hardware Acceleration" of the browser from browser settings.
What do you do when youtube won't load on tv?
Increase the internal storage by deleting unwanted files, also clearing the cache of the TV from the TV's settings. After that uninstall and reinstall the youtube app. This will fix, youtube won't load issue.
How to fix playback error youtube tv
If you are facing a playback error then you should turn off the HDR from the display setting of your TV. Also, decrease the resolution of the TV to SD.
Hey! This is Ravi, Technology Youtuber | Blogger by Passion | Entrepreneur by Nature. I love to share information related to Digital Marketing, Blogging, Technology, Gadgets, the Internet, and solving user's quarries.