Are you facing the same problems as I faced earlier? Roku remote volume not working, in fact, this is very irritating and embracing.
No matter how technology becomes advanced, it is nature's law some hardware and software problems keep always coming into it.
I had faced the same problems, one day I was watching a movie with my girlfriend "Ava" who lived in New York.
We are sitting on the couch and enjoying the company that time a romantic scene happened in the movie and I thought to increase the volume.
And you know what? That thought ruin my whole mood because when I tried to increase the volume Roku remote not working and the little bit I'm feeling embracing that moment.
If you had faced the same situation then we are the same pinch. Roku is a great company and it is growing rapidly. It is grown well in a very short time acquire a good customer base.
But still, consumer-facing many problems and one of them is sometimes, Roku remote not controlling volume.
If your Roku is facing the problem of overheating then you can check this one Roku Stick Overheating
But don't worry, I have the solution for it. Because I faced this issue several times and I fixed it. So don't worry, today I will share step by step process to fix Roku volume control.
Why Did Roku Volume Stopped Working?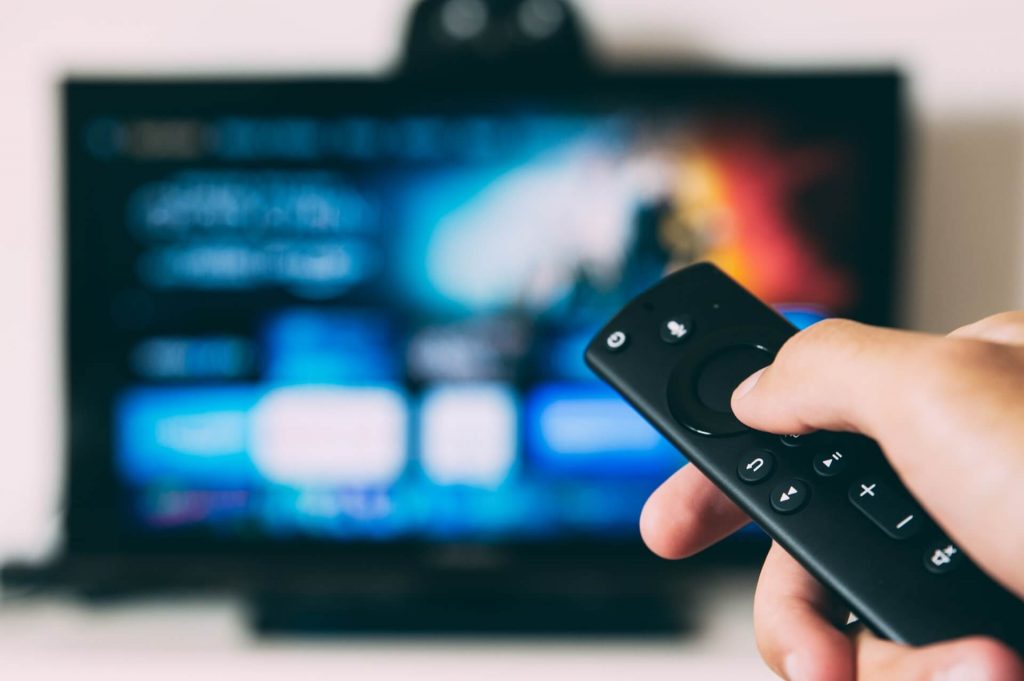 Hmm, remote which is a complete combination of the small and tiny diode, capacitors, resistance, and other electronic hardware components.
Software is installed into it to work according to buttons commands. When you press the button, its hardware component commands software to work according to instructions.
And it works, but sometimes it does not respond according to your command reasons could be many and today I will share what are the primary reasons could be.
So let's see one by one which one is creating the problem. I divided the process of working Roku remote into two parts and tell me in the comments section which one is working for you.
So that I can deliver the best.
Hardware Problem.
Software Problem.
Hardware Problem: Why is my Roku volume not working?
1. Use Your Smartphone Camera.
This time you need your smartphone and remote. Now, open the smartphone camera in front of Roku remotes' IR LED and press random buttons.
If IR LED blinks in the camera this means your remote is working and also remote batteries are fine. If not replace the batteries with the new ones.
Sometimes it happens, you had junk and oily food in your hand and you control the remote without cleaning your hand.
If you did this several times, after few days junk and oil pilled up on the buttons, and some enters between the buttons gap.
So, take a wiper or tissue paper to wipe the remote and remove all junk and oily particles from it.
Now, press your remote buttons randomly or one by one several times to cleanse.
3. Shake and tap remote multiple times on your palm.
This sounds weird but it works, shake and tap the remote multiple times on your palm.
This will ensure you that if any dust particle that entered into it anyhow, will remove from its position, or if some oily particle or moisture had entered into it.
Which is behaving like conducting metals and creating problems will remove from it.
Now check TCL Roku tv remote volume not working.
4. Remove batteries and reinsert it.
This time you have to remove remote batteries and have to reinsert them again into Roku remote but this time change their position "not polarity".
Sometimes things are wired but works. If we exchange the position of the batteries "not the polarity" of the remote or any device that works on batteries starts working because you also exchange their power.
Hence, the remote start working and now control tv volume with the Roku remote.
Software Problem: How do I get the volume to work on my Roku remote?
Based on the hardware you did the above steps but still didn't get the result. Now, it's time to check an overlook based on software.
Who knows, the problem might be in software and you are doing stuff on hardware.
Now follow the below process and check volume is working.
1. Check Your TV is Muted.
Sometimes you are too busy with your schedule that few things are skipped from your mind. Might be or by mistake, you muted your television and you are not aware of it.
So, at least once check, are your LCD/LED is muted or not. Because based on Roku remote, volume is raising up on the screen but still, TV is muted because of, you muted your TV.
So check at least once and unmute it.
2. Repair TV and Remote.
If your Roku remote is paired with Roku stick and LCD/LED and synced. Do a step ahead and unsynced all and again pair Roku remote to tv.
Maybe this time Roku volume control starts working and you can enjoy your streaming with your loved ones.
3. Check and reconfigure sound setting.
It's time to tweaking your Roku stick sound settings. If you have children and they love to watch cartoons or movies and always try to learn new things from Roku stick tv remote controls.
During their learning journey, they did some settings mistakes and they don't know how do they did it?
4. Check for firmware update.
Updates are necessary for Roku sticks'. Regularly, the company sends firmware updates to their device to run bugs-free and have something new and have an updated version on their stick.
On firmware updates, bugs are resolved, improve functionality and, performance. So check at least once, is Roku stick has any updates.
If yes, update it. Might be this resolve Roku remote volume control problems.
5. Reset the Roku Device.
Unplug the Roku stick from the TV and cut the main power supply. Wait for few seconds and again plug all. Now check volume button is working.
If still the problem assists, do a further step ahead. Now, you have to factory reset the Roku device to ensure that there is a problem in some internal settings configuration.
So, to do so, follow the exact process to reset the Roku stick.
If the remote is not working well, you can reset the Roku stick without it. Because Roku stick comes with a physical reset button which you will get on the back of the device.
Company design reset button different types such as pinhole or tactile. Check which one your Roku stick has.
Now, power on the Roku stick, If the device has a button then long-press it for at least 10 seconds or if the device has a pinhole then use a sim ejector or paper clip to press the button inside it.
Wait for few seconds so that, the device can restart itself. All done your Roku stick is reset successfully.
Check your remote is working or still persisting issue.
6. Change Audio Cable.
If your TV has a separate audio cable, check it, is inserted properly. If everything is fine but still volume is not working, change it with the new one.
7. Change HDMI port.
Change Roku stick to other HDMI ports, might be there are some problems in the previous port.
That's why Roku remote volume not working with Samsung tv, onn, TCL, or sharp. If the port has problems and is faulty. You can't able to adjust volume and other tasks with remote.
8. Turn Off Private listener.
Are you private listening? Previously, If you are using Roku remote app and listening to music. The sounds will be going to your headphone instead of the TV.
So, turn off private listening so that, sound can get back to your TV.
How do I get the volume to work on my remote?
You have reached here, which means, you are still facing problems with your Roku remote. Now, you have to do something beyond your think. Which are, you have to dismantle the remote.
I know this sounds weird but count upon me this works. Even sometimes I repaired my Roku remote for working like this.
Just follow the instruction and assemble it again. You don't have to be technical to do this. Just follow the steps.
Using a screwdriver dismantle your remote. Take tissue paper and spirit or petrol. Now, wet tissue paper and clean the remote carefully without damaging any electronic component.
Leave it for at least 10 to 15 minutes so that all spirit or petrol can evaporate. Now assemble it, as it is. That's all done, check Roku remote volume is working.
Conclusion
You tried all possible tips and tricks to Roku remote to work. I hope, your Roku remote is working well but still, you are disappointed then this might be some other serious problems with your remote.
So, in this case, you should replace it with a new one but before replacing it. You should contact Roku support care. They will guide you, what next you should do?
Frequently Asked Questions.
Why is my roku remote volume not working anymore?
Possible reasons could be many but, the main culprit is firmware bugs and applications. That's are creating problems between remote and TV. So, restart TV and Roku to work like before.
How to fix Roku remote volume not working with Samsung tv?
In this case, unplug the Roku stick from the TV HDMI. Now, also unplug the TV from the power source. Wait for 30 seconds and plug in all power sources like before. Check volume button is working.
Why is Roku remote volume not working after the update?
Did you interrupt firmware downloading while Roku is updating itself? If yes, then downloading is corrupt that's why volume is not working. So to fix all these, restart Roku and again update it. Beware, don't interrupt it while the firmware is updating it.
How to fix Roku remote volume not working but the power button works?
Might be some junk and oily particle entered into volume buttons that's why the volume button is not working. So, to work it like before, open a remote with the help of a screwdriver carefully and clean it with tissue paper. Check, this time it will work.
Hey! This is Ravi, Technology Youtuber | Blogger by Passion | Entrepreneur by Nature. I love to share information related to Digital Marketing, Blogging, Technology, Gadgets, the Internet, and solving user's quarries.