Want to enjoy your gameplay on a bigger screen? It would be a great experience when you do gameplay of your favorite game on Chrome Xbox controller. So for this, you have to know, how to connect Xbox controller to Chromebook with USB, "Bluetooth", or Xbox cloud gaming.
Since Xbox was launched for Windows, but with lots of love and demands now it is available for other OS too. Many independent companies find alternative ways to pair Xbox controller to Chromebook and make them public for everyone.
In traditional games, gamers used to play with a Keyboard but now using an Xbox controller is a great idea. Just you have to sit on your couch or bed and grab Xbox controller with both of your hands, just like you are driving, and enjoy a hassle-free gaming experience that was difficult with a physical keyboard.
How to connect Xbox controller to Chromebook OS?
Xbox controller is designed for Xbox consoles introduced by Microsoft, but due to huge demand and popularity, now it is compatible with almost all OS such as Mac OS, Chrome OS, and IOS. That's why it is easy to pair Xbox controller to Chromebook in 2023.
Now if you are thinking, it could be difficult to connect and need some technical knowledge then you are wrong. Just follow my step-by-step process and you can connect via, connect "Bluetooth", and with USB too.
I want to let you know that, make sure your Xbox controller should be up to date while connecting it with Chromebook otherwise it will notified with Xbox controller won't connect to Chromebook and flashing Xbox logo light.
Now proceed with an easier step for you to connect and enjoy the gaming experience.
How to connect Xbox controller to Chromebook wirelessly?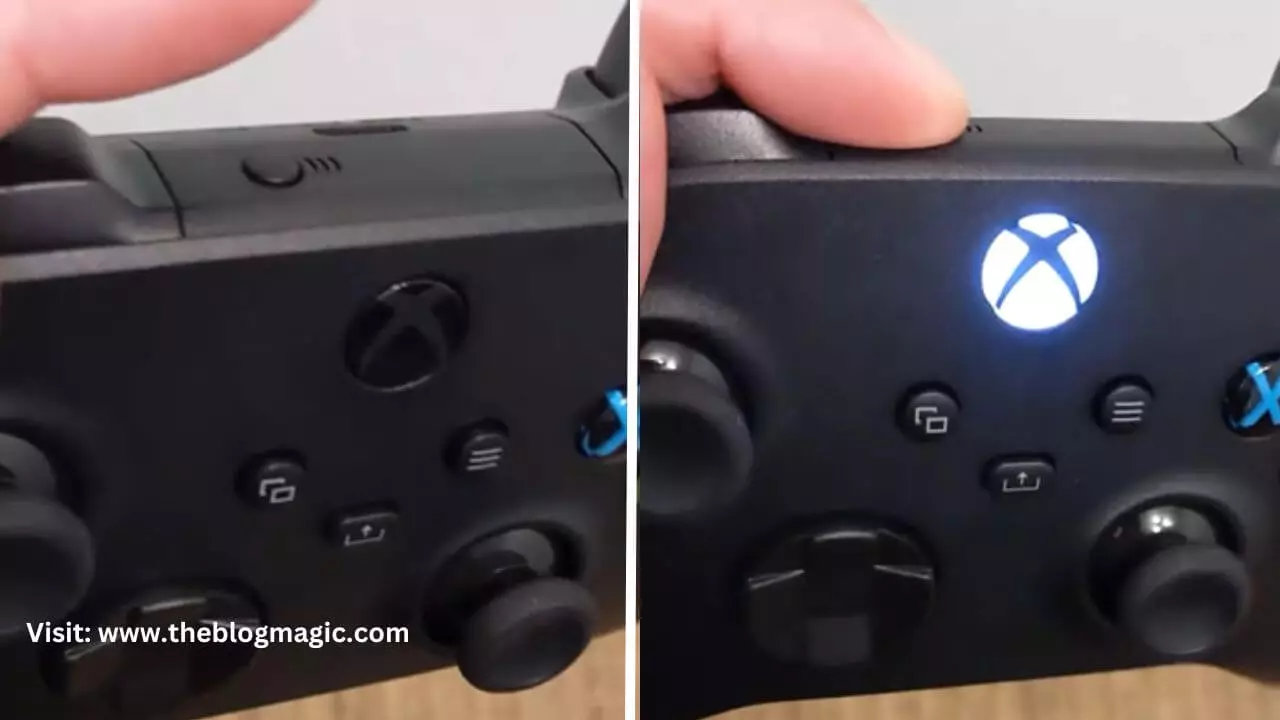 Connecting Xbox controller wirelessly, it means connecting it using "Bluetooth". If you want to connect the controller with your Chrome OS, your Chromebook should have built-in "Bluetooth" options. Otherwise, you have to buy an additional "Bluetooth" dongle and connect it with Chromebook.
There are two ways to check if your Chromebook has a built-in "Bluetooth" function.
Click on time from the bottom taskbar. A popup will open, if you see the "Bluetooth" icon there. Your Chromebook has an inbuilt "Bluetooth" function enabled.
Go to settings, and then look for "Bluetooth" navigation there.
Now you know how you can check your Chromebook has "Bluetooth" enabled. Let's dive into the below steps to sync Xbox controller to Chromebook wirelessly.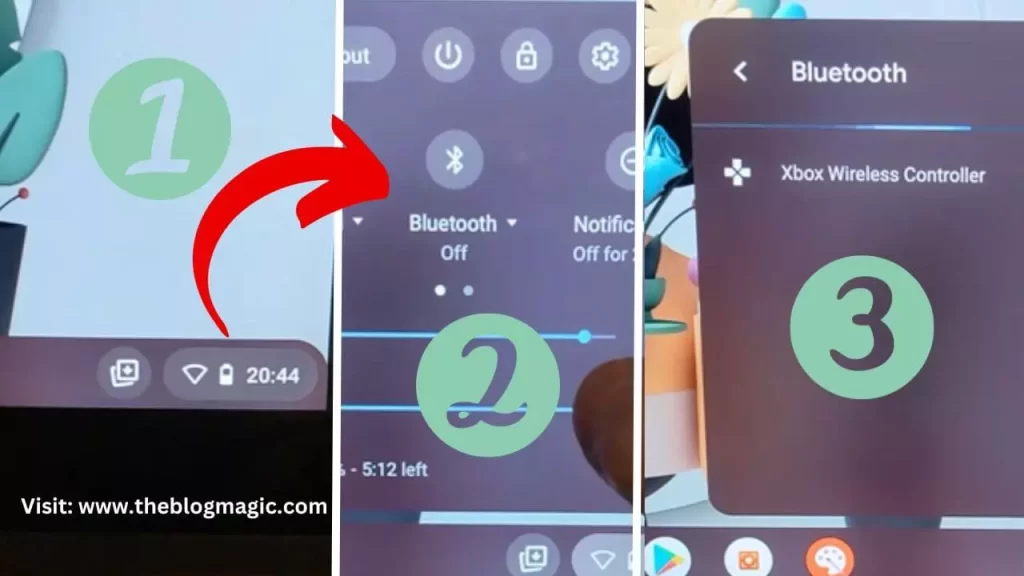 If Xbox logo light is flashing white and not connecting, it means, Xbox needs a software update.
Install Xbox Accessories on your Windows PC from the Microsoft store.
Choose your Xbox and click on three horizontal dotted lines (…).
Select "Update Now", and wait for few seconds until it is successfully updated.
Press and hold the connection button for few seconds until it Xbox light starts flashing.
Now click on time on your Chromebook from the taskbar.
Turn on "Bluetooth", and the device will look for nearby available devices.
Select your Xbox controlled, and then done.
That's it your Xbox controller is ready to work now check its connectivity.
This was the step-by-step process. Now, you know how to connect Xbox controller to Chromebook "Bluetooth".
How to connect wired controller to Chromebook?
Pairing Xbox controller using USB cable is as simple as connecting the mouse to Chromebook. Only you need micro USB type A connector cable.
Now follow the steps to sync it with a USB type A connector cable.
Plug one side of micro USB type A connector into Chromebook device and other side into Xbox controller.
When the controller detects the connection you feel a vibration and the controller light will turn on.
Now test the connection between the controller and Chromebook.
This is how you can connect Xbox remote to Chromebook using USB cable and enjoy Xbox gaming on Chrome OS.
Xbox controller won't connect to Chromebook.
If Xbox controller is flashing a white color while turning on. It means some software update which is necessary to update.
If you didn't update it and just connect it with Chromebook OS. It will connect with Chrome OS successfully but will not work properly. So you have to update the software. This will improve your gaming experience.
Follow the below steps to update Xbox controller.
Go to Microsoft store, and install Xbox accessories.
Open Xbox accessories app.
Click on three dotted horizontal line (…).
Select update now, and precede any instruction.
Wait until the update is successfully notified.
That's it, Xbox controller is successfully updated to its latest software and ready to work.
Conclusion.
Chromebook and Xbox controller is a great way to experience keyboard-free gameplay. You can connect it via USB cable or Bluetooth, both experiences are great but make sure before connecting it with Chromebook OS, that Xbox controller has latest updates, otherwise, it will cause an issue, and rest experience will be great.
Frequently Asked Questions.
Can you use USB Xbox controller on Chromebook?
Yes, you can connect Xbox controller via USB Type A.
Do controllers work with Chromebook?
Of course yes, It works, and make sure Xbox controller has its latest software updates to work smoothly.
Hey! This is Ravi, Technology Youtuber | Blogger by Passion | Entrepreneur by Nature. I love to share information related to Digital Marketing, Blogging, Technology, Gadgets, the Internet, and solving user's quarries.