Hey what's up gamers, how are you? Are you in the search of best free two player games unblocked or best free two player or multiplayer local games that you can play in your Brower?
Well, you reached the right place. These games are completely free and you can play together with your friends or, remotely. All you need is a good internet connection if you wish to play it online.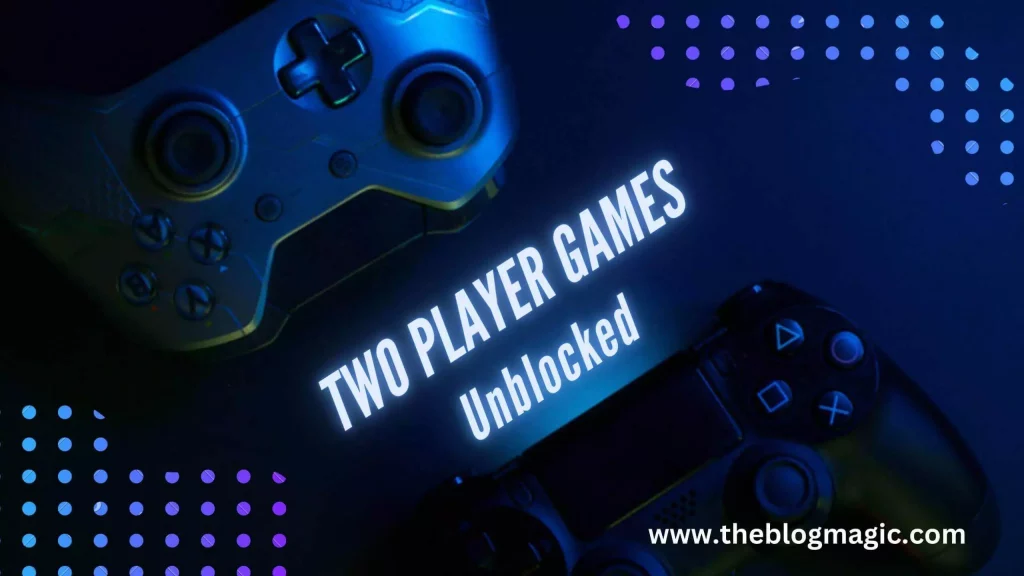 Now a day cloud gaming is a common thing. You can play games on phone for 2 players or on computers too.
Sometimes when I get bored, I usually play unblocked games two player with my colleagues just sitting on my chairs.
And sometimes, if no one is available to play with me, then I choose to play with random people. The multiplayer features in the games, get your opponent and help you to enjoy the game.
And I think that's the good part of the games.
What are some 2 player unblocked games?
Well, there are thousands of cloud games available on the internet, but the games I liked most, and I usually like to play with my friends and family members are listed below.
The last one is too amazing, this game is available in your Chrome browser and you don't need any internet connection for it.
These 2 player games are free for everyone, you don't need a subscription for playing. So let's see one by one all games and tell me in the comment section, which game you liked most.
8 Ball Billiards Classic.
8 Ball Billiards Classic online free play, this game is also known as eight ball, solids, and stipes, played on a billiard table with 6 packets, 16 billiards, and cue sticks.
This classic game you can easily play on your computer or laptop with the help of a mouse.
The user interface of this virtual game is amazing, if you are alone and want to play this game, you can.
In this game, there are two modes, either you can play with your friends or computer. With a good internet connection. If in case, while playing the game, your internet connection fluctuate, here you can know 5 easy ways to boost internet speed for gaming.
No signup needs to play this game.
Only two players can play. With a person or computer.
Need basic internet connectivity.
Play with your friend or computer.
Chess.
Chess is my favorite game, and every alternate day I play. This board game contains 64 alternate-colored boxes black and white (Generally) arranged in 8 by 8 grid boxes.
Where two opponent players fight for defect opponent's king and own their army like in a real-life game.
That's the simple concept of it. This is a complete abstract strategy game, where you have to checkmate the opponent's king. Now a day chess is played all over the world.
Now come to this game, the user interface is very friendly. And the game is divided into different levels. So if you are a beginner, don't worry about it.
Also Read: FNF Unblocked Chromebook | FNF Mods Unblocked Chromebook.
You can play against the same experience player. You can play with your friends remotely, with random players, or with the computer's AI.
If you sign in to this game, you can take participate in the chess tournament, where players from around the globe participate in it. If the UI of this game is itching in your eyes then you can also switch to Light UI mode.
These two player online games unblocked also comes with subscription plan, where you get some additional benefits.
You can create room for tournaments and sell your Merch. Get unlimited guidance from Coach. Unlimited review, get access to all bots and also get unlimited insight into the game and say goodbye to ads that come during the game.
Also Read: How To Play Friday Night Funkin On Chromebook | FNF Chromebook Download.
Signup is needed for advanced features.
Play chess with a random player and with your friend.
You can play chess with bots.
Play 1-minute quick play.
At the end of the match, you can review moves.
Watch live-streaming chess.
Create and join chess tournaments, globally.
Solve daily chess puzzles.
If you are a beginner, you can learn chess from scratch, at no cost.
If your friend has an account on this website, you can join them using their username.
For new users, you get 7-day free trial of premium subscriptions.
Checkers.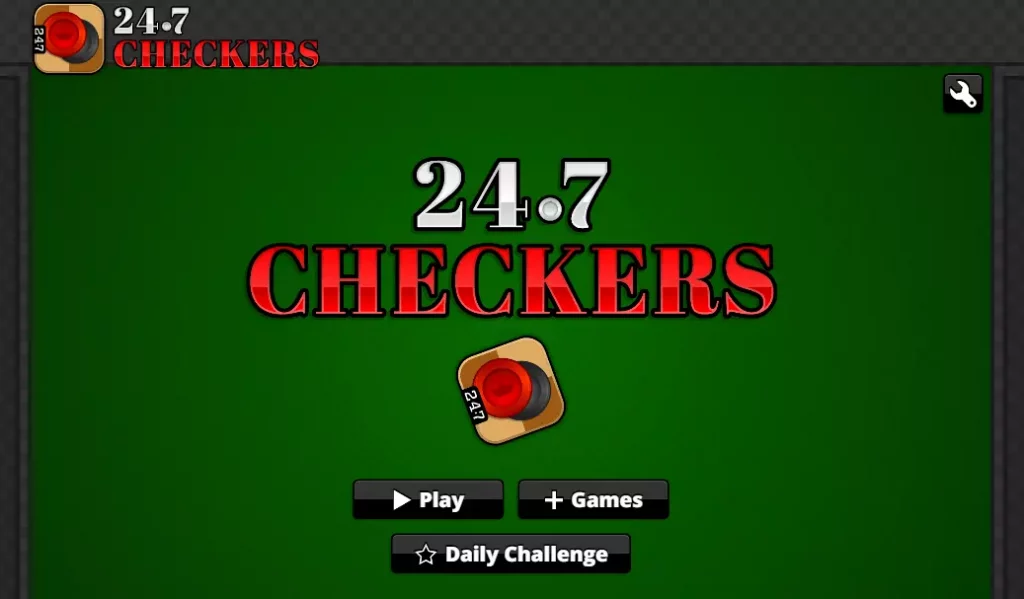 If you are getting bored and want some fun, then this could be a good option. Checkers is a strategy board game of two players of 8 by 8 grid boxes of total of 64 boxes, the same as chess.
Which involves diagonal moves and only moves on dark spaces only. All the dice are arranged on the dark areas, on each side of the player.
When the checker's dice start moving forward diagonally and moved to the last row of the opposite side of the opponent player, it becomes king.
Also Read: (Secret Tips) How to Find and Use Holographic Shroud?
Now checkers can move upside and down, initially it only can move upside on dark spaces.
In this game, you have to capture opponent checkers by jumping over the opponent checkers' pieces.
In 24.7 checkers you get 3 modes, 1st player, where you can play with bots. 2nd player, where you can play with your friend on the same computer.
And play online, where you can play with your friends or random player remotely from different computers or mobile. I think is the best 2 person mobile games
No need to sign up for play.
If you are alone, you can play with bots or a random player.
Can play with friends on same computer
Daily challenge report, so that you can improve your speed.
Pong 2.
Have you ever played table tennis, or know how to play table tennis, if your answer is "Yes" then, game Pong 2 is easy for you to understand. You get two vertical bars.
That is controlled by each player up and down. Just like table tennis, the ball is controlled by two players standing on opposite sides of each other, the same happens in Pong 2 games.
Two vertical bar is controlled by two players and the bar is on each side of the player.
When first player hits the ball, when the ball goes to the second player, the player has to control the ball and hit back to the first one, and the game goes on.
Also Read: How To Get Free Credits On IMVU?
That's the simple game. But in this, pong 2 game online you get different modes,
Single player if you are alone and want to play with bot.
Multi-player if you wish to play with your friend on the same computer. One player control bar uses "W and S" keys and the other player control bar uses "Up-arrow and Down-arrow". For upside and down respectively.
Online Multiplayer, where you can join the game with your friend remotely via room id or you can also join random players.
And the best part of this game is, you can play this game without the internet. This website also offers you another single mode, where you get a stick bar, and you have to control the ball being struck to the wall.
No need to signup.
You can play with your friend, remotely or on the same computer.
Access the game without an internet connection.
Crazy Roll 3D.
Crazy Roll 3D is an additive endless ball-rolling game. Where a running ball slides over a sloped platform, where you have to save the running ball from different obstacles.
Initially, this ball starts moving slowly on the track and as the time spends and the rolling ball rolls over the booster, the ball gets its speed.
Now you have to balance the ball over the track using "A and D" or "Left arrow and Right arrow" to move the ball left and right.
You have to save ball from different obstacles and pick up all the diamonds from the ramps to score the highest.
As the level increases, the speed of the ball increases, ramps and obstacles become more and more tricky, and you have to survive all these.
On the ramp, you will get different types of surprises that will be good for you to score higher on the leaderboard and survive tricky obstacles.
In this two player game unblocked slope, you will get three types of surprises, between the ramp, shields, magnets, and 2x diamond power.
Shield will help to save from different levels of difficulty and give new chance to run on the ramp again. The magnet attracts all diamonds towards you to score higher.
And 2X power gives you to double each diamond. Collect more and more diamonds and spend in the Crazy Roll 3D store to buy different types of balls, according to their size, speed, and designs.
In this game, you get two modes, single-player and duo. In single, you play alone and the ball is controlled by "Left arrow and Right arrow" but, in duo mode, you can play with your friend on the same computer simultaneously, and the balls are controlled by "A and D" and "Left arrow and Right arrow" by each
No need to signup to play.
Can play alone or with friend on the same computer.
Endless game loop.
Collect more diamonds and shop in the store.
Hey! This is Ravi, Technology Youtuber | Blogger by Passion | Entrepreneur by Nature. I love to share information related to Digital Marketing, Blogging, Technology, Gadgets, the Internet, and solving user's quarries.