Do you love to play the outer world? Well, this is a fantastic game and I love to play this game a lot.
Let's come to the point. Did you get your holographic shroud and searching for how to use holographic shroud?
If didn't found it and don't know the use of it then, I will help you to know how to get holographic shroud and where to use it?
So, relax and chill. I'm your host and friend Techy Ravi and I will help you in every steps of your gameplay steps by step.
Today I will discuss, why holographic shroud not working? What are outer worlds how to use holographic disguise? What is outer worlds holographic shroud key? What are outer worlds holographic shroud id cartridges? What are the outer worlds restricted access?
All you doubt will be clear here. So, stay with me. You can also jump from below table to your desire one.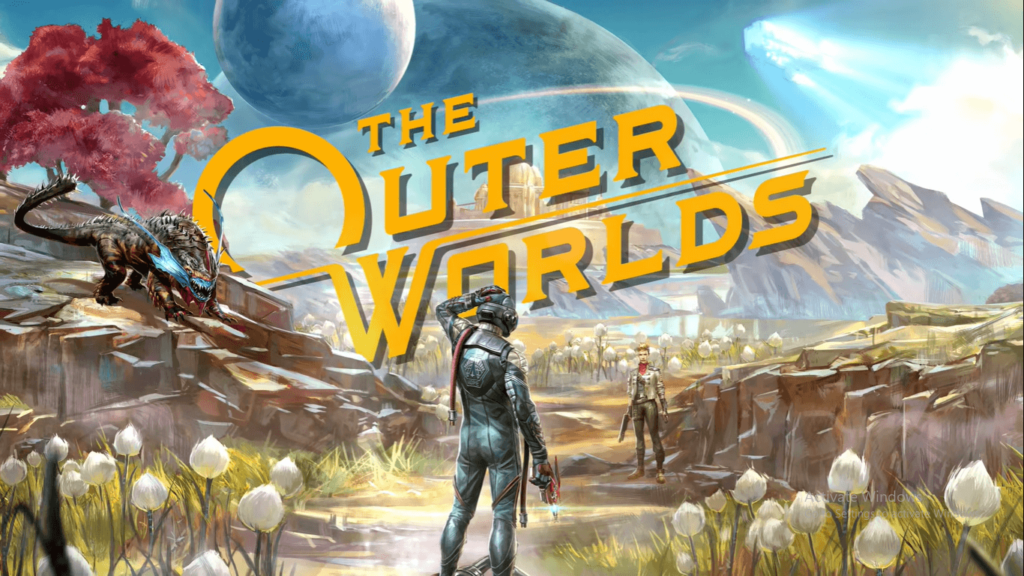 How to get outer worlds holographic shroud?
Well, this is not very easy to find it. But I will tell you,
You will get your holographic shroud on your ship.
You have to go up to your captain's quarters and on this table, you will find it.
If you are still thinking why holographic shroud not working?
The obvious questions the questions that everybody probably coming.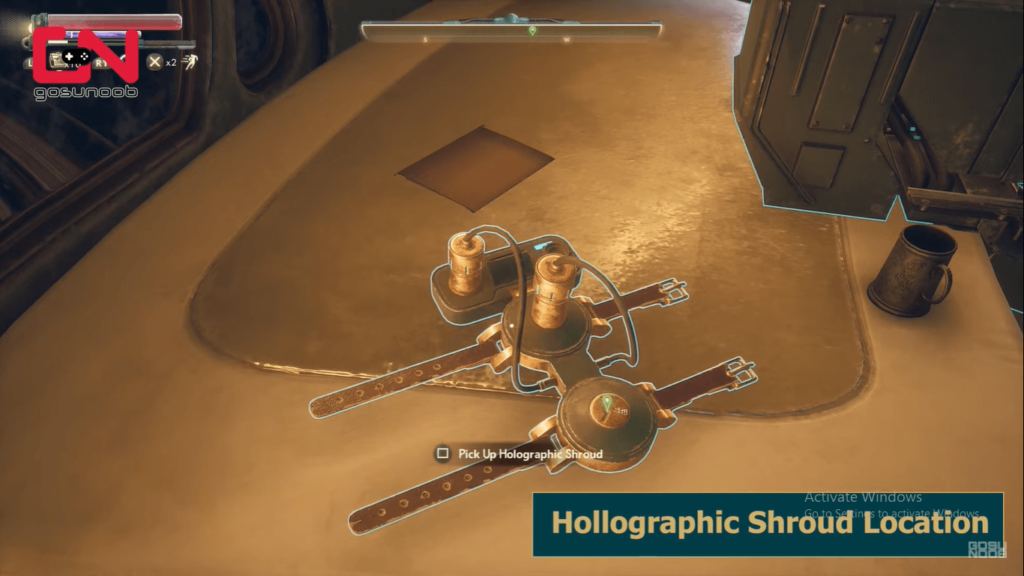 How to Use Holographic Shroud?
Well, it's actually pretty simple but because you are not going to find these things early on you probably have this question.
So, first things you have to find an identity cartridge.
Once you find an identity cartridge all you have to do is pick it up and it's automatically going to be equipped in any areas where you need that cartridge shoot.
So your holographic shroud works automatically there are literally nothing you need to do.
Don't press any hotkeys, nothing you need to do to equipped it.
You literally just get that ID cartridge and now the shrouds going to work with that ID.
And it's going to automatically equip when you enter an area that requires it.
So, let's go to that area where requires a holographic shroud.
And from there, I can explain the ins and out of the shroud and short of how you recharge it?
And other things like that.
So, we have to run over the ship and pull the button of the elevator.
This will take us to an area where we need a board ID in that holographic shroud. Where this will provide that ID
Because you just got that ID card right upstairs.
After that coming to that area you and your companion will come down from the elevator.
Disguise this holographic disguise is going to be equipped.
And any NPCs that are wandering around are going to think that you belong in this area.
Now there is a caveat to this because down in the bottom centre of your screen there's going to be a purple bar.
This purple bar represents how long that shroud or that idea short of the cloak is going to last for.
Every time you take a step run walk whatever it decays.
Just a little bit when you have reached short of the limits of the shroud.
You are either going to need to leave the area.
So, in this case, you took the elevator back up or you are going to need to answer a sort of question.
Okay, so the other way it works is your shroud runs out you take a step.
Now the guards see that you don't belong they are going to start asking you a few questions.
These questions are basically based on your persuade intimidation and lying skills.
The higher those skills are the farther you can get as far as guard questions go.
And every time your holographic shroud fails you will be asked a harder and harder questions.
So, in this case, you have to answer all questions very smartly.
Where it requires level 80 to start intimidating or persuading these guards to let you go.
If you successfully can persuade someone to let you.
And let the shroud sort of let them accept the holographic shroud or the holographic disguise.
You are recharged and you can start all over again with that meter every time as long as you are in an area.
Those questions are going to keep getting harder and harder as far as the skill check required to pass them.
At some point, if you fail you are either going to need to sort of getting out of that area.
And just recharged everything and come back in and then your levels going to reset at zero.
Or you are going to need to shoot your way out.
Also Read: What Is The Difference Between Microprocessor And Microcontroller?
Conclusion
Anyways I hope this was sort of an information guide for holographic shroud.
This will guide you to find holographic shroud in the outer world.
Hey! This is Ravi, Technology Youtuber | Blogger by Passion | Entrepreneur by Nature. I love to share information related to Digital Marketing, Blogging, Technology, Gadgets, the Internet, and solving user's quarries.