Searching for how to find wifi password on Chromebook? Or want to know how to see wifi password on Chromebook without developer mode? Then you are on the right page.
Seeing a password in a chrome book is not an easy task. You have to be technical to understand all these steps.
Well, as usual don't worry. I will help you to see your password.
There are so many network connections around you, and many of them you already used. And some of them, you saved it.
This is not possible for everyone to remember all (especially for humans).
Also Read: 5+ Easy Way To Facetime Chromebook (Chromebook Video Call).
What if you have everyone's password saved? And whenever you want, you can see that password and use it on your other device. Sounds good, you can do this with your Chromebook device.
All you need to do all steps very carefully to see saved WIFI password.
If your Chromebook's curser and keyboard freeze and need to restart, this guide 7 Ways to Restart Chromebook will definitely guide you.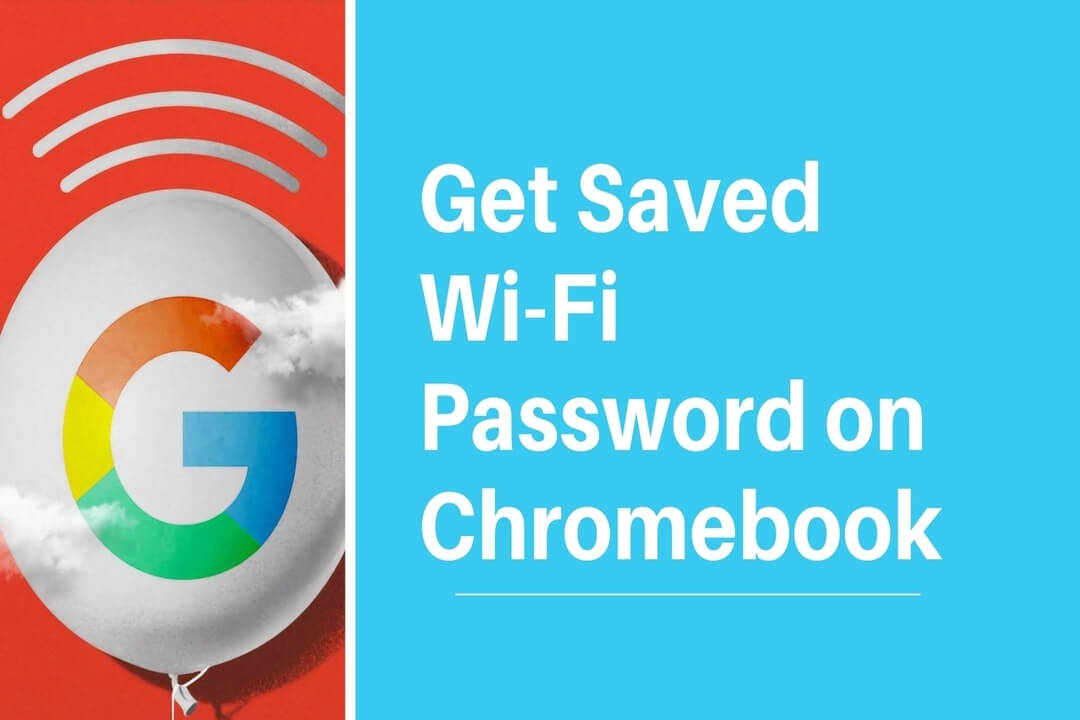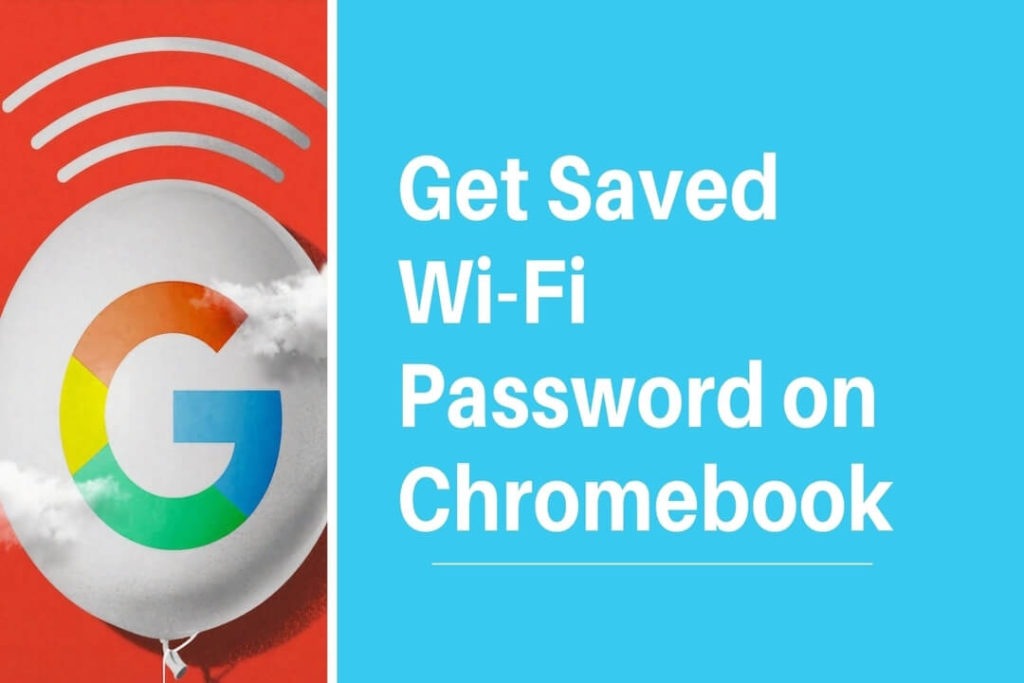 What happens when you put your Chromebook in developer mode?
Few things you have to understand before doing all these steps.
There is the only way you can see saved wifi passwords on your Chromebook, is by booting your device into developer mode.
This will damage your device if you will not do all processes carefully.
Booting into developer mode, will full access to root mode through which you can fully modify your Chrome book and this will wipe your device.
I mean to say your all data which is saved into a Chrome book whatever it is, bookmarks, photos, files, videos, passwords, and even all your saved wifi passwords will be cleared forever.
Some software is available in the market that claims that you can recover all your deleted files, photos, and other data by this software. But they are not 100% guaranteed.
Ya, this is confirmed recovery software recovers your deleted data from storage but they can't recover all.
How to turn on developer mode on chromebook?
Activate Developer Mode in New UI (User Interface).
Follow the exact step-by-step process to enter into developer mode in the new user interface Chromebook developer has introduced.
Press the "Esc + Refresh + Power" keys together for few seconds.
The rebooting process will start then press "Advance options" when the next screen appears.
Now, choose "Enable developer mode" from "Advance options" screen appear.
A final confirmation message will appear "You are attempting to enable developer mode". Choose "Confirm" and proceed for next screen.
From the next screen, you will see the message "You are in developer mode". Select "Boot from internal disk".
That's it, wait for few minutes, and then after that you finally activate developer mode on your Chromebook OS.
Activate Developer Mode in Old UI (User Interface).
To find a saved wifi password you have to switch your Chrome OS into developer mode.
I strongly recommended you read the above paragraph if you didn't read it yet. What are the cons of developer mode?
Following are the steps to switch chrome OS into developer mode for full root access.
Press Esc, Refresh, and Power button simultaneously. This will boot your OS into recovery mode. And a message appears on-screen, "Chrome OS is missing or damaged. Please insert your recovery USB stick or SD card". (You don't have to worry about it).
Press Cltr+D for further steps.
Press Enter to switch into developer mode.
The process of entering into developer mode will take up to almost 20 minutes you have to wait until your further steps appear on your screen.
All done, now you entered into the dev OS.
Also Read: 5+ Easy Way To Facetime Chromebook.
How to Find WiFi Password on Chromebook OS?
Now you are entered into the dev mode and are capable to track the wifi password of any network.
So, you have to do some technical work to get a wifi password for any wifi network.
Follow all steps very carefully, otherwise, this will harm your Chromebook.
Press

Ctrl+Alt+T

at the

same time

. This step will open Chrome OS developer Crosh shell.
Use your keyboard and type.
Crosh>shell
chronos@localhost/$sudo su
#cd/home/root
#Is 
Now you will get long code string which you have to copy all.
Type CD and tab and last press

enter

.
Follow with the command and type and press enter.
more shill/shill.profile
Find your desire network which password you want to get (will be somewhere in the bottom).
Now find the line which says "Passphrase=rot47:" along with

some random text

(text could be anything).
This is your password which is in encrypted form and has to decrypt it.
Type command.
echo> some random text | tr '!-~' 'P-~!-O'
Now your wifi password had been

decrypted and password will have on your screen

.
So finally, congratulation you have been decrypted your encrypted password and you have your desired wifi network password.
How to See WiFi Password on Chromebook Without Developer Mode?
As you know google is very concern to its user privacy and always protect their data.
So that's why there is one and only option to switching into dev mode to see saved wifi password.
How to Exit Developer mode Chromebook?
Now you got your wi-fi password, I hope if you did all steps correctly. Now its time to get exit from developer mode.
Follow below instruction step by step.
Just a long-press the power button to

reboot

.
Click on power off
Again long-press the power button to turn it back on.
Now, you will see OS

verification

is off.
Press the

spacebar

to enable OS verification.
Now press enter to

confirm

OS verification.
Another message will pop up and shows this will wipe your all Chromebook data.
Press enter to confirm.
All done, the device will restart

automatically

.
Now you will successfully get out from developer mode.
How to Find Password for WiFi Already connected?
You want to know how to find Wi-Fi password on Chromebook when connected. But you might be disappointed to know, you can't see passwords without going to developer mode in Chrome OS.
But it has an alternative to seeing connected router passwords, which I will discuss further.
Also Read: How To Turn OFF Touch Screen On Chromebook?
Why does this happen? Actually, this happens due to security reasons. Google loves its users that's why for privacy concerns, it never allows users to see their root directory.
Because, if users can see passwords, then it is a high possibility to see passwords to others or attackers.
But if you are Mac or Windows user then, is good news. You can see your connected Wi-Fi password without doing lots of technical stuff.
How to See Connected Wi-Fi Password on Chromebook?
If you are connected your Chromebook to a wifi router or mobile's hotspot. But here, I'm assuming you are connected, to the router because you can easily see your mobile hotspot key from hotspot settings.
So now, let's start.
Note: If your Chromebook is already connected to the router with auto-connect enable, then it's all right. Otherwise, you can connect to the internet via ethernet cable. Because in this process internet connection is compulsory.
Now, find your router's default IP address to log in to your router's admin page.
Find wireless, WPS, or security navigation menu. This may vary upon your router's model or OS.
On that page, you will see your SSID (Service Set Identifier) connected device, click on it.
Near the security, you will see a password field. This is your router password. You can see it.
Chromebook and iPhone both are gaint part of Google and Apple respectively. Both companies are very aware of data policy, and always try to protect users' data and privacy.
As you already know, chrome protects confidential data in the root directory, and no one can easily access that part.
So, if you want to share a password from chrome to iPhone. You can do it if you know the passcode. What if, you don't know the password. The only way is, first of all, you have to enter into developer mode, and use crosh commands.
Crosh helps you to get your passcode that saved in the chrome root directory. After getting the password key, enter in the iPhone wifi password while connecting.
Frequently Asked Questions (FAQs)
How to Find WiFi Password on Acer Chromebook?
Switch your device into developer mode to find the saved wifi passwords on Acer.
How do you change wifi settings on a Chromebook?
Follow these steps to change network settings.
1. From the bottom, select "time."
2. Then select the settings option.
3. And then "Network."
4. After that, select WI-Fi.
5. Then your network.
6. Finally, turn on the Prefer this network.
Is there any way to find the Wi-Fi password stored on the Chromebook?
Yes, you shave to enter into developer mode of your Chromebook OS to see stored keys.
How to connect Chromebook to phone wifi?
Follow these steps to connect with the network.
1. Select "time" from the bottom.
2. Select "settings."
3. Next to the android phone, select "Set up."
4. Enter your password.
5. All done, your phone is now connected
How do I connect Chromebook to WIFI?
From the right bottom, select time. Select "Not Connected" device will search available networks near you. Select your network and put your key. Now your device is connected to Wi-Fi.
How to find wifi password on google chrome?
For security reasons, chrome didn't allow anyone to see your saved password. You have to enter into dev mode and apply crosh commands to see it.
How to connect to wifi without password on Chromebook?
You have to search any wifi network which is not password protected. This is the only way to connect network without a password.
How to get the school wifi password on Chromebook?
You have to enter into developer mode to see the stored wifi password on Chromebook and use the crosh command in the crosh shell terminal.
Hey! This is Ravi, Technology Youtuber | Blogger by Passion | Entrepreneur by Nature. I love to share information related to Digital Marketing, Blogging, Technology, Gadgets, the Internet, and solving user's quarries.