Recently I noticed many users are reporting ultrasurf for chrome and want to remove it from their browser and computer as soon as possible. That's why you are here to know, how to delete ultrasurf for chrome?
If I'm not wrong. You might be facing problems like, ultrasurf keeps popping up and trying chrome opening new tabs. Showing you irrelevant advertisements, chrome opening anonymous sites, and much more.
Actually, I used ultrasurf for a week and found many issues with it. First of all, the browser becomes very slow and increases the load time. Whenever I opened chrome or any browser while using this, it popups and open new tabs with irrelevant ads that are difficult to close and sometimes installed malicious software.
So, if you want to know, how to get rid of ultra search engine? And remove ultra surf extension and software from your computer.
Stay tuned with us. I will guide you step by step throughout the journey. So that you never feel alone while removing this malicious software
You can use the below table to jump to your desired section.
What is Ultra Surfing?
Ultrasurf is malicious software that continuously makes changes to your browser extension and installed unwanted malicious software on a computer running in the background.
And no one knows, why and how your browser and computer doing rouge and malicious activities.
While Silicon Valley engineers claim that it is an anti-censorship software that allows you to use the internet being encrypted and protect your IP address.
It bypasses internet censorship and helps you to surf censored websites. In short, you can call it VPN.
Also Read: Top 3 Free Antivirus For Chromebook?
How To Remove Ultrasurf For Chrome Browser?
If you installed ultra surf extension on the chrome browser by using the chrome web store or using any sources for a long period. It is a high chance that your data might be stolen and your computer is on the point of hackers.
Its malicious activities can steal your bank details and can harm your privacy. So now, if you didn't notice any unwanted activities on your computer then, it is the right time to remove it from your browser.
Don't worry, if you don't know how to remove it from the browser, it is very easy to remove, simply follow the exact steps.
Open Chrome browser.
Click on the three dots from the upper right corner, beside the profile.
Now, go to "Settings".
Scroll down, from the left navigation menu, and select "Extensions".
Turn off the Extensions and select "Remove".
After removing the Extensions, clear the cache of the browser. This will remove all the saved cache and IP of the ultrasurf VPN chrome.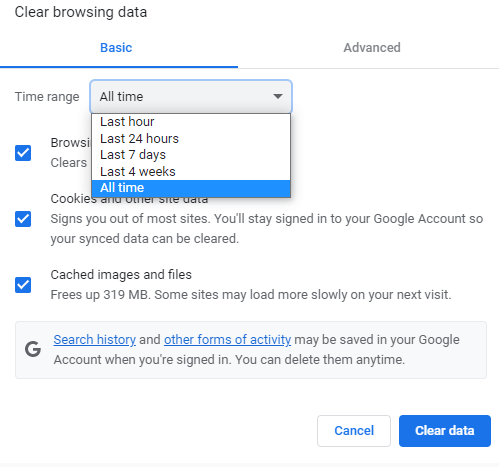 Open Chrome browser.
Click on the three dots from the upper right corner, beside the profile.
Now, go to "Settings".
From the left navigation menu, select "Privacy and security".
Choose "Clear browsing data" from the "Privacy and security" section.
From the basic setting select the "Time range" and tick mark "Browing history, cookies and other site data and cached images and files"
Now select, "Clear data".
Note: After clearing browsing data will sign out you of most of the login websites.
And the last step is, you need to flush the DNS record that your chrome browser saved in the browser. So for this, you need to open the command terminal and follow the steps.
Press "Windows + R".
Now write the command and press "Enter".
ipconfig/flushdns
You will get the message "Successfully flushed the DNS Resolver Cache."
That's it, your computer and browser are safe now from unwanted malicious.
Frequently Asked Questions.
How to stop ultrasurf from popping up?
Ultrasurf's main source of earning is showing you popups ads and installing malicious software to steal your private data. So if you want to prevent sites from opening new tabs, need to disable popups and redirect from the privacy and security settings of your browser.
Why does ultrasurf keep popping up?
Showing you popups ads and redirect to anonymous websites and installing malicious software in the background. This is the only source of income for ultrasurf search engine VPN to earn money from users.
Hey! This is Ravi, Technology Youtuber | Blogger by Passion | Entrepreneur by Nature. I love to share information related to Digital Marketing, Blogging, Technology, Gadgets, the Internet, and solving user's quarries.