Call Forwarding might be one of the most-used phone features. When the function is turned on for a contact number, all calls that come to that number will be sent to another number chosen ahead of time in several different ways.
If the first number is busy, can't be reached, or doesn't answer, you can call the other to have the call sent there. You can put the facility to work for each case if you want.
Also Read: How To Forward Calls On iPhone (Step-by Step Process)?
The best way to stop your company's employees from forwarding calls is to ask your mobile carrier to do so. Your mobile page is in charge of this network feature, and they may not let people use it.
If this option is not available, each user will have to stop this action on their own. This is because the Android archiver can't catch or record calls that have been sent to a different number. The Android Archiver agent can't get to the call forwarding settings in order to send a message to the user.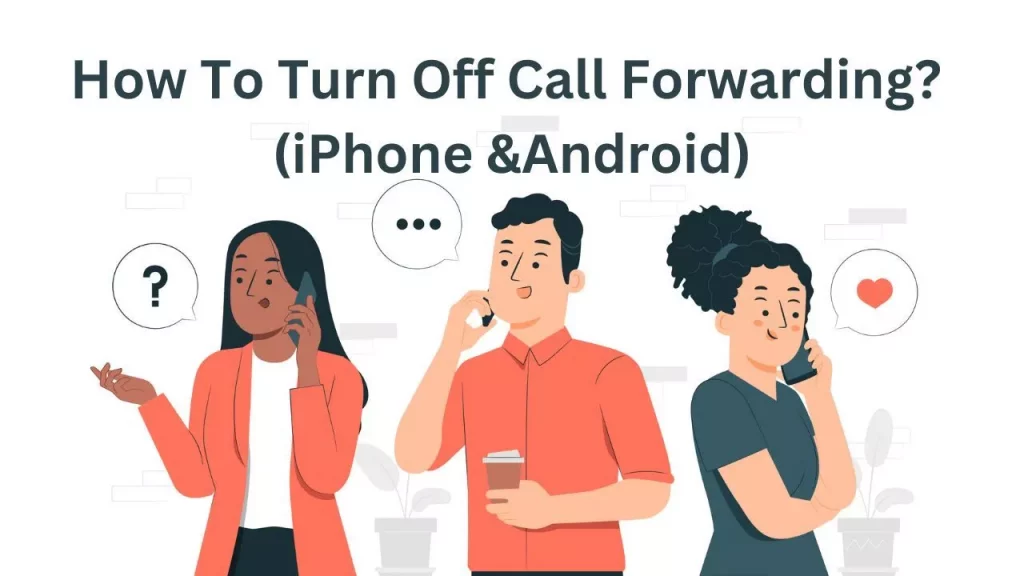 To make sure that Android Archiver will record the calls, the user must go into the call settings and make sure that call forwarding is turned off. Then and only then can Android Archiver record the calls.
It's important to remember that not all gadgets have the same menus and options. Because many companies make Android, some steps may need to be done differently depending on your phone.
What Is A Call Forwarding?
Call forwarding is a feature of managing your phone that lets you send incoming calls to a different number. Calls that come into an office phone are often sent to a user's cell phone, home phone, or coworker's number.
Callers may know that their calls are being routed depending on the ringtone. In most cases, you can limit the times each phone line can ring before calls are routed.
Now you know that your call has been forwarded. If you want to know, how to forward calls on android or iPhone? Follow the given link.
Call forwarding makes people more productive because it lets them handle more incoming calls, which is especially helpful in today's mobile work environment.
If employees aren't at the office because they are on vacation or on a business trip, incoming calls can be sent to a different number.
This ensures callers' questions and concerns are answered and dealt with quickly. It's an easy and effective way to ensure that no call ever goes unanswered.
How To Turn Off Call Forwarding On iPhone?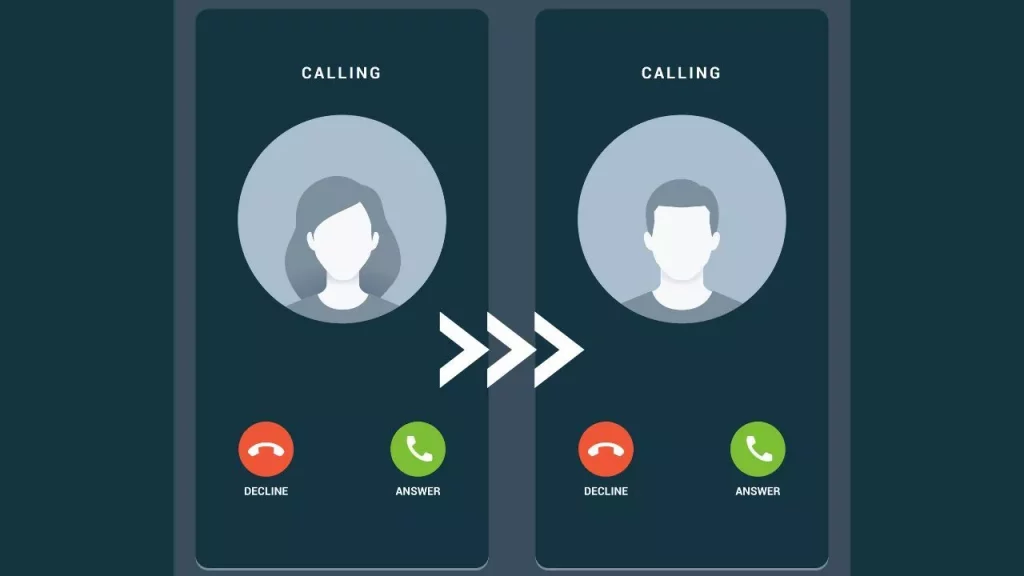 Call forwarding iPhone is a technology that can help businesses and professionals reroute incoming phone calls inside and outside the building.
You might want to turn it off for several reasons, such as if you went back to work while on break.
Your iPhone has a simple call-forwarding feature that lets you send all incoming calls to a different phone number.
When call forwarding is turned on on your iPhone, it won't ring, and all of its calls will go to another phone. After call forwarding has been set up temporarily, it is easy to do iPhone call forwarding and can once again receive calls.
Start the Settings application.
Click "Phone."
Then, choose "Call Forwarding."
By sliding the button to the left, Call Forwarding may be disabled.
How To Turn Off Call Forwarding Verizon?
Customers of Verizon can stop call forwarding on their phones by entering a USSD code that the company gives them.
To do this, you will need to type *73 into the keypad of your phone. After that, there will be a series of beeps.
After that, the call will end right away on its own. This Verizon Call Forwarding Deactivate Code makes it easy and quick to stop forwarding calls.
This code is given to make things easier for you.
Visit the My Verizon website and follow these steps to stop call forwarding on the Verizon network:
You can get to your account from the home screen.
Choose "Device Overview" from the menu after you choose "My Devices."
Now, click the button that says Manage Device. You will be able to find the phone number whose call forwarding function you want to turn off.
Scroll all the way down until you see the "Call forwarding" section, then click "Manage."
Go to the area for the Mobile Number, and then choose a number from the Mobile Number dropdown menu.
Just click the "Cancel Call Forwarding" button.
How To Turn Off Call Forwarding On Android?
Steps for call forwarding android.
1. Launch the app for dialing phones.
2. Navigate to the "Settings" menu.
Depending on the Android device you're using, the settings button may not be obvious until you hit the screen's three dots in the upper right-hand corner. Once the button has appeared, choose "Settings" from the menu.
3. Search for options labeled "Call Forwarding" or "Supplementary Services."
Depending on the device, the call settings may have a varied appearance. There is a possibility that it will be labeled as "Call Forwarding" or "Supplementary Services." On our device, we need to go to "Supplementary Services" and "Call Forwarding" to set up call forwarding.
4. Now turn off call forwarding feature.
The term "Always Forward" may also be used to refer to call Forwarding that is performed without any conditions. After clicking that item, choose "Disable" from the dropdown menu.
How To Turn Off Call Forwarding On Landline?
In spite of the fact that the call forwarding function is helpful the vast majority of the time, there are circumstances in which you may want to turn it off.
On a landline phone, there are two ways that one may prevent calls from being transferred to another number.
1. Reverse from Headset
If you have access to your headset, you may dial the correct number to halt call forwarding on your landline. This is something you can do if you have access to your headset.
It is required to dial a certain number in order to stop call Forwarding with the great majority of service providers. This is the case with both Verizon and AT&T.
2. Contact the company's customer service.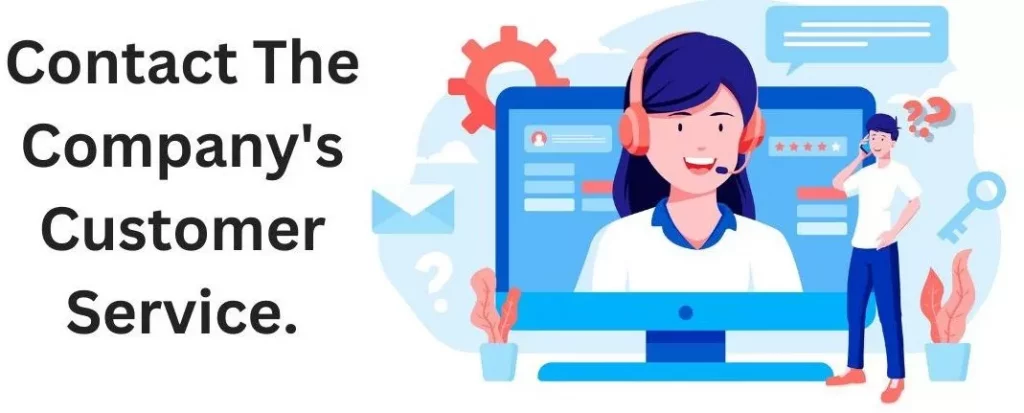 If you are unable to discover the particular procedures required to deactivate call forwarding on your landline, you should contact the customer care department of your service provider.
You may get contact information by calling the company, looking at their websites, and consulting their official business cards if any of them have been supplied to you.
Frequently Asked Questions.
How do I disconnect my call forwarding?
1. Launch the Phone application.
2. Tap either the menu button with three dots or the menu button with three lines.
3. Try searching for "Call Forwarding" or "More options" on your device.
4. Click the "Call forwarding" button.
5. Choose the voice calls option.
6. Check to ensure that all of the choices are disabled.
What is * 73 on your phone?
Simply dialing *73 will turn off call forwarding on your phone. A subscription from the telecommunications provider is needed to use this service. Remote Access to Call Forwarding is another feature that may be accessible in some regions. This feature enables the subscriber to control call forwarding from a telephone that is not the subscriber's primary telephone.
Does * 73 Cancel call forwarding?
Dialing *72, followed by the telephone number to which calls should be sent, is a common way to activate call forwarding. Call forwarding will begin as soon as someone answers the phone. If the call is not answered or the line is in use, the dialing process must be repeated to forward the call. Simply dialing *73 will turn off call forwarding on your phone.
How do I turn off call forwarding without an answer?
1. Press *73.
2. Press SEND, then wait for a response. A tone of confirmation ought to be audible.
3. Click END.
Hey! This is Ravi, Technology Youtuber | Blogger by Passion | Entrepreneur by Nature. I love to share information related to Digital Marketing, Blogging, Technology, Gadgets, the Internet, and solving user's quarries.