Want to know how to remove parental lock of Hathway set top box?
Being a parent is a big responsibility. That's why hathway provides Hathway parental control with great security for children.
Because there are unlimited unwanted materials are moving around the web which is highly toxic for childrens and teens. You don't know what are consuming your kids over tv and the internet.
That's why hathway provides some great parental control, where you can monitor and control your love once.
Where parent can control channels, browsers, limiting screen time for children.
So before getting start lets us know, what are features parents get in digital cable tv.
Also Read: Keep Eyes on Your Kids by Using Auto call Recording Apps.
Major type of parental options in Hathway set top box.
Smartphone parntal control
Browser control
Desktop OS control
Child control for specific sites
Third-party securities
Router protection
Limiting screen time.
How to remove the parental lock of the Hathway set top box?
Follow the instruction to remove the parental lock in Hathway set-top box and enjoy unlimited channels.
First of all, click OK button.
Click the RED button on the remote. Settings menu appears on the screen.
Now click OK button for Parental Control.
Enter Parental control Pin. The default PIN is 0000. Then, submit.
Now you will see Channels block, set ratings, and change PIN options.
Click on Change Pin and disable the Hathway Pin.
That's all now you disabled the Hathway parental lock.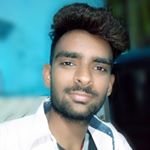 Hey! This is Ravi, Technology Youtuber | Blogger by Passion | Entrepreneur by Nature. I love to share information related to Digital Marketing, Blogging, Technology, Gadgets, the Internet, and solving user's quarries.